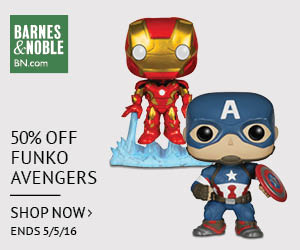 Administrative Professionals' Day (formerly known as Secretary's Day) is next Wednesday, April 27th. Unless your audience members want a disgruntled assistant on their hands, it behooves them to show appreciation for all the tasks coordinated by these unsung heroes of the office with a thoughtful gift.
Take note and make the most of these Administrative Professionals' Day deals from FlexOffers.com!
---
In today's society, sending an administrative assistant flowers or perfume is a condescending trope that is sure to draw more contempt than thanks. At the very minimum, though, bosses should order a basket of gourmet foods from 1-800-BASKETS.COM. Filled with delicious treats, these baskets are also the ideal vessel for slipping in a bonus envelope should it be called for. Hint: it is.
Save 20% Off Administrators Day Campaign Gifts at 1800Baskets.com! Use Promo Code 20FORU (Offer valid 04/20/16-04/27/16 or while supplies last)
---
Administrative professionals and assistants of any age can appreciate a quality tech gift, particularly one with universal appeal like an e-reader from Barnes & Noble. Loaded with bonus features, these tablets are great for reading novels and digitized issues of current magazines while at lunch or on a break.
Save $100 on the NOOK Samsung Galaxy Tab S2 + Members Save an Extra 10%! Shop BN.com 
---
T-Mobile
Speaking of tablets, the T-Mobile affiliate program is running a great promotion on iPads at the moment that should not be missed. CEOs looking to upgrade their own iPhone can get $200 off a new iPad with purchase, saving them some big bucks on a thoughtful gift that won't be forgotten.
Get $200 off any iPad when you purchase any new iPhone
---
Filled with deals on thousands of name brand electronic devices and accessories, Walmart is a budget-friendly retailer to order gifts from for Administrative Professionals' Day. From what the staff at FlexOffers.com tells me, they wouldn't mind receiving a tablet, laptop, new headphones for the office, or a home video gaming console from Walmart.com. I don't think anyone would mind receiving those gifts, though.
Shop Tech's Best Values at Walmart.com
---
If your site visitors really want to wow their administrative assistant(s) next week and boost morale, few things can top the thrill of a weekend getaway. With all of the money they can save on flights and hotel accommodations at Orbitz.com, a quick weekend trip to the tropics this summer isn't necessarily completely out of the question.
Save Up to $150 on Flight plus Hotel Vacation Packages at Orbitz.com!
---
Seriously, though, a weekend trip to Vegas would be an incredible Administrative Assistants' Day gift that can earn months of good will. The BestOfVegas affiliate program makes it easy to locate affordable hotels, purchase show tickets, and reserve VIP access at the hottest clubs on The Strip. Should your patrons follow through with this gift, it would only be appropriate to grant assistants the following Monday off as well. It's for the best.
The Beatles "LOVE" by Cirque du Soleil – Save Over 40% with 4 Ticket Pack!
---
Even if it's not on your agenda, there's no excuse for passing up on these Administrative Professionals' Day deals from the FlexOffers.com network. Market them on your site today!