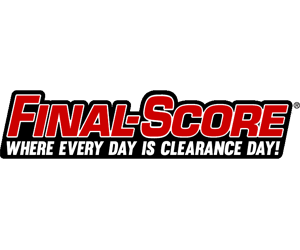 Today we celebrate Administrative Professionals' Day, which commemorates the heroes of the workplace that keep day-to-day operations running smoothly. You can help your audience members thank their receptionists and administrative assistants by promoting these enticing Administrative Professionals' Day offers on your website. Take a look at the deals available at FlexOffers.com!
---
Athletically-inclined assistants will certainly be thankful when they receive a new pair of shoes from Final-Score.com. There, customers can purchase specialty sports footwear for men and women, as well as name brand apparel and accessories designed to take training to the next level.
Shop Latest Markdowns up to 60% at Final-Score.com! No Code Needed. Exclusions Apply.
---
While some receptionists are already quite familiar with the quality office supplies sold at OfficeDepot.com, there are still many ways of surprising them with something special today. A comfortable and stylish new office chair is likely to be well received, as would be a laptop or tablet to enrich their time off the clock.
(Wed) Happy Administrative Professional's Day! Save over 75% TODAY ONLY!
---
No matter their gender, a box of chocolates from Godiva is an appropriate gift to give on Administrative Professionals' Day. Best of all, ordering a large box of chocolates or two may even encourage sharing, in turn, building bonds among everyone in the office.
15% Off Administrative Professionals Day Gifts Category
---
Sending a basket filled with gourmet food, baked goods, or wine from 1-800-BASKETS.COM is a great way to show thanks this Administrative Professionals' Day. There are plenty of generous options to choose from on their website, and while they're there, your readers may even want to get a jump on their orders for Mother's Day.
Save 20% off Sitewide at 1800Baskets.com! Use code: 20BEST (Valid through 4/30/2017)
---
If your site visitors' personal assistants already have a brand new Samsung Galaxy S8 smartphone, there are a plethora of accessories available for it at Samsung.com. Come to think of it, should said assistants have a phone that "occasionally" misses calls on nights and weekends, ordering them an S8 or S8+ may magically take care of that issue.
Samsung Gear S2 classic Platinum is now available for $349.99 (4/23 – 5/6 only!) Purchase includes a bonus watch strap. Plus free shipping!
---
Few gestures show as much appreciation on Administrative Professionals' Day as booking your bookkeepers for a few days at a lush Caribbean resort through the Orbitz affiliate program. They're very likely to come back to the office refreshed and ready to take on the quarter, save for a slight sunburn.
Save up to 40% on select hotel deals in the Caribbean!
---
Take a memo: market these Administrative Professionals' Day savings on your landing page today via the FlexOffers.com network!