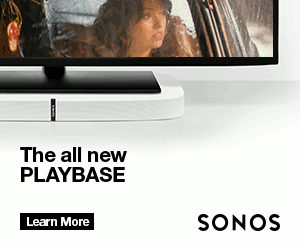 While April Fools' Day will have everyone on their toes to avoid being playfully pranked, these savings from some of the web's top retailers are no laughing matter. Don't miss your opportunity to capitalize on these April Fools' Day deals by marketing them on your site via FlexOffers.com!
---
If your readers want to watch a film at home or enjoy some college basketball playoff games this April Fools' Day, Sonos.com has the quality speakers their living room theater setup been sorely missing. Don't get too immersed by the crystal-clear sound produced by Sonos products, though, because that's when loved ones are inclined to give you a little fright.
---
Eeeeeeveryone thinks that it's funny to hide someone's keys, wallet, or phone on April Fools' Day until it happens to them or it's time to go out somewhere. The key to curtailing this behavior is attaching a Tile Bluetooth tracking device to your valuable accessories and grinning as you follow the in-app map and device's sounds until reunited.
Save Up to 35% on Tile 8-Packs!
---
Hot sauce is a classic part of the jokester's arsenal on April Fools' Day, and available to order through thoughtfully.com. This purveyor of unique gift sets also sells items like barbecue kits and curated cocktail collections to help blissfully pass afternoons away.
Know a hot sauce fiend? The Good Hurt Fuego hot sauce set is a dynomite gift!
---
You'll be laughing out of frustration if you don't promote the discounts on inexpensive clothing available from the Gamiss US affiliate program. Seasonal dresses, swimwear, button-ups for men, and a whole lot more are ready to ship from this bargain hunter's paradise.
---
The BeanBoozled Challenge at JellyBelly.com is the perfect wholesome April Fools' Day activity for your audience members to take part in. BeanBoozled jelly beans come in a mixture of tasty and disgusting flavors that can't be told apart until they're eaten, making each bite a potential for disaster. Will it be chocolate pudding or canned dog food? Spoiled milk or coconut? Peach… or barf? Order a few packs and find out!
This April Fool's Day Take the BeanBoozled Challenge. 4th Edition Available at JellyBelly.com – Play Now!
---
Some of your more devious site visitors will certainly enjoy employing the gags available to buy through SpencersGifts.com. Fake rubber rats, smelly cigarette scents, and items like decals resembling cracked smartphone screens are sure to get a reaction out of people.
Tiered Savings! $10 Off orders $40+, $15 Off $60+ or $20 Off $75+ at Spencer's! Code PATTY17. Terms apply. Ends 4/3/17. Shop gag gifts, novelty items & more!
---
You'll be laughing all the way to the bank after promoting these and other top April Fools' Day deals through the FlexOffers.com network!