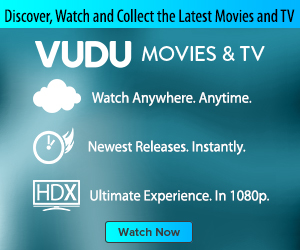 From the latest tech to the hottest fashions, the deals available to promote on your site this April Fools' Day are no joke. To make the most of these markdowns, FlexOffers.com has gathered some of the biggest savings on the web below.
You'll be laughing as the conversions roll in from these April Fools' Day discounts on the FlexOffers.com network!
---
The vudu.com streaming pay-per-use service grants access to some of the latest film and television releases without a monthly subscription. How new is their content, you may ask? Starting today, audiences can watch Star Wars: The Force Awakens, The Revenant, and The Hateful Eight among other favorites and award-winning titles.
Yep, Episode VII. Sorry to ruin your Friday night plans.
Pre-order Star Wars: The Force Awakens, Now at VUDU!
---
New designer fashion arrivals are already hitting Saks Fifth Avenue's digital shelves faster than your readers can browse them. Spring clothing lines aside, it might also be a good time to begin searching for summer swimsuits; bikini season will be here before you know it.
April Fool's Day! This is not a joke! Save 25% off select items. Use code JKLOL. Valid 4/1-4/2. SHOP NOW!
---
World of Watches
Hopefully, your page visitors didn't forget to "spring forward" a few weeks ago at the start of Daylight Savings Time. They wouldn't have that issue were they wearing a timepiece from the World of Watches affiliate program, as it would be hard to ignore such an elegant, stylish accessory.
April Fools Sale. Click to View Offer 
---
Shoppers can discover plenty of bargains as they find their beauty obsession at BeautyEncounter.com. Stocking only 100% authentic cosmetics, fragrances, and haircare items, they make saving big on name brand personal care products a true delight.
April Fools Day Blowout at BeautyEncounter.com! Extra 20% off Hot Deals with Promo Code BEAUTYFOOL from 4/1 through 4/5!
---
Whether outfitting their iPhone with protective accessories or hunting for the right USB-C cable, Belkin.com is the only online storefront your patrons will need to frequent. Boasting an inventory with reliable networking devices and items that enhance popular personal digital devices, the Belkin Official Store (USA) affiliate program is a techie's dream.
---
T-Mobile
As much as you'd like to think it's a prank, T-Mobile's iPhone BOGO offer is very much the real deal. Your web traffic can buy the new iPhone SE (or 6s/Plus, 6/Plus, 5s, and 5c) and get another handset for half off with an added line. Time to upgrade!
(3/31-4/4) iPhone BOGO Half off with add a line
---
A good joke, like a good relationship, works best when you commit to it. At CenturyNovelty.com, jokesters everywhere can gear up on classic April Fools' Day gags, as well as party supplies for celebrations throughout the year.
Rubber Chickens, Whoopee Cushions, and More April Fool's Items!
---
Capitalize on these and other April Fools' Day rebates now available via FlexOffers.com!