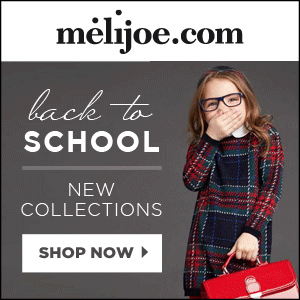 Around the country, students from grade school to college are starting to make their way back to class. While some parents may tell their kids that "school isn't a fashion show" when they take too long to get dressed in the morning, wearing out-of-style outfits is a sure way to become a social outcast.
The FlexOffers.com team knows this feeling all too well, so we've gathered deals from advertisers on our network that can help kids look cool for school. Parents will love all the money they can save, too, making them indispensable marketing options for your website.
---
Urban Outfitters



University students who care about their appearance but want to look effortlessly stylish should scope out the Urban Outfitters affiliate program. Men's and women's casual apparel, activewear, name brand shoes, beauty products, bedding, and rugs that can really bring a room together are all obtainable through this retailer.
"Shop On Campus at Urban Outfitters for duvet covers under $100 and tapestries starting at $49! Stock up and shipping is free on all orders over $50!"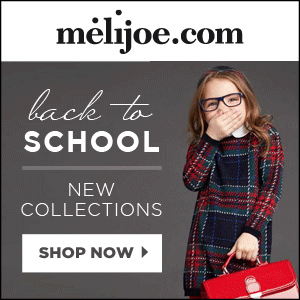 Melijoe US



Hand-me-downs are SO last season for children whose parents want them to dress to the nines, even if they're only seven years old. Melijoe US is a great affiliate program to promote that features designer apparel for kids and babies from labels that even young tastemakers will appreciate.
Summer Sale up to 70%+ EXTRA 15% OFF WITH CODE JULY15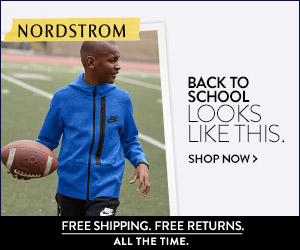 NORDSTROM.com



For every situation from second period math class to fall formals, NORDSTROM.com is the outlet where the most stylish students go to shine. Even after they transition into young adults and beyond, Nordstrom remains a beacon for clothing that emits elegance and just the right touch of bravado.
Find the Best Back to School Must Haves for Kids at Nordstrom. 100% FREE Shipping & FREE Returns.
Converse



I can't begin to tell you how many memories I've made in life wearing a pair of Chuck Taylor Hi Tops from Converse. My Chucks have been laced up for class field trips, first dates, baseball games, and even a wedding reception. Your readers are sure to fall for a few pairs of stylish shoes when you promote the Converse affiliate program on your page, so don't hesitate.
Take 25% off almost everything at Converse with code SUMMER25. Includes Custom Product. Offer valid 8.10 to 8.16

FootSmart



Comfort. Medical students need it, as do other majors who spend a good portion of their day on their feet. Through FootSmart.com, shoppers will be able to browse and buy footwear designed to provide orthopedic support, as well as insoles, socks, and other accessories that offer instant foot pain relief. These products are an affordable investment in one's future that should not be passed up.
"10% OFF SITEWIDE + $4.99 FLAT SHIPPING on orders $75+ Brand Exclusions apply. Clearance and SmartBuys excluded. USE CODE: 10OFFSW4"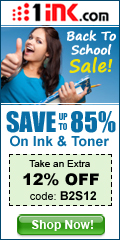 1ink.com



While 1ink.com is not the place to buy a new dress or cute shoes for the new semester, they do sell some of the highest quality remanufactured and compatible ink cartridges and laser toners. Show up to class with the excuse that your printer ran out of ink the night before a paper was due, and you'll surely look like a fool.
12% Off Your Entire Purchase at 1ink.com! Valid 7/22-8/30. Use Code: FLEX12
Poppin



Just as most of your audience members own different pairs of shoes to complement different outfits, the Poppin affiliate program allows them to purchase matching stationery to complete the look in class. Available in all the colors of the rainbow and then some, these items are back-to-school essentials for anyone who wants to make the grade and be on fleek while doing so.
Save $10 on your Back to School orders of $50 or more from Poppin.com! Use Promo Code: STUDYUP (Offers ends 9/08/2015. Excludes gift cards)

Appearances aren't everything, but for students, a bad outfit can feel like the end of the world. Your web visitors will love the back-to-school clothes shopping savings attainable with these and other promos currently available at FlexOffers.com.