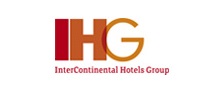 While most of the country has been inundated with frigid snowfall, there are plenty of hot deals available from InterContinental Hotels Group to help your readers escape to warmer climates. If your audience members would rather dig their toes into the sand than dig their cars out after a blizzard, we've got the deals they're after.
Families, couples, and free-spirited singles will love these InterContinental Hotels Group deals now available on the FlexOffers.com network!
---
---
The Sweet Escape
Especially if your patrons have endured decades of white winters with their families, a change of pace this year can do wonders for their outlook on life.
Potential travelers can make it a winter to remember and save 20% with InterContinental Hotels Group. By booking and staying three nights between January 2, 2015 and April 6, 2015 at select participating hotels, guests can save 20% off of IHG's Best Flex Rate. There are plenty of cities to choose from as well: New York is filled with culture from all over the world, Houston can warm you up with excellent barbecue, and we're told it's always sunny in Philadelphia.
Obligations with family and work can keep people's plans frozen throughout winter, but the spring thaw will arrive before they know it. With that in mind, it's never too early to book a spring or summer getaway on IHG.com. In fact, your web traffic can book early and save 10 to 30% on their next stay. Valentine's Day may have just passed, but any weekend is an ideal weekend for a secret romantic retreat.
Won't Somebody Please Think of the Children!
InterContinental Hotels Group has in fact thought of the children, and is making them as big a part of their marketing as any of their other welcomed guests. Families wanting to make lifelong memories by visiting theme parks or exploring the natural wonders our planet has to offer can sleep comfortably knowing they'll be saving simply by staying at an IHG property. Those savings add up rather quickly for guests who stay at Holiday Inn, where kids stay and eat free.
Sleeping in any bed other than your own might not be the most enjoyable part of a vacation, but your readers will feel right at home sleeping in an InterContinental Hotels Group suite. Promote enticing offers like these and others from IHG today at FlexOffers.com!