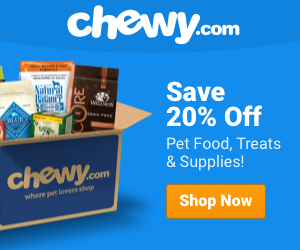 Dogs are widely regarded as man's best friend, but some might argue that there's no greater gift than the love of a cuddlesome kitten.
Help your readers reciprocate their affinity for felines by promoting these captivating Cat Day Bargains now available on the Flexoffers.com network!
---
If your page viewer's cats need a designated space to play, sleep, and scratch, then you'll certainly benefit from marketing the Chewy.com affiliate program on your site. Chewy.com offers cat trees and condos up to 78-inches tall, which promotes exercise for energized cats, and satisfies their need to claw with its nine sisal-wrapped scratching posts.
Buy Cat Trees, Condos & Scratchers Today – Shop over 1,000 Brands at Chewy!
---
Pet cats are often left to roam the great outdoors to keep their hunting skills sharp, but pet owners shouldn't expect their domestic cat to completely rid their yard of pest birds. Arm your patrons with the Guardian G2 Propane Scare Cannon, which humanely eliminates unwanted wildlife through its cannon's adjustable sound intensity, allowing their cat to take a well-deserved break from hunting foul fowls.
Protect Your Property From Pesky Birds With The Guardian G2 Propane Scare Cannon: Safe, Strong, & Easy To Use. Save $20 With Code: FXSAVE20BCP
---
No matter how much pet parents cherish their cats, rushing home from work to make certain their furry friend is fed can become quite the arduous task. Fortunately, Petmate's Portion Right Programmable Food Dispenser delivers portion-controlled meals to pets while their owners are away, providing them with peace of mind in the event they return home past dinnertime.
15% OFF orders $10+ at Petmate.com! Use code TOMCAT to save through 10/31/18.
---
Through the Jackson Galaxy affiliate program, the cat lovers among your audience will have access to holistic solutions designed to better the lives of animals and the people who care for them. Now at JacksonGalaxy.com, shoppers can purchase its Graceful Aging elixir, which helps pets adjust to their age-associated limitations, providing a plus-one to their already plentiful nine lives.
Holistic Health & Behavior Aids for Cats
---
One of the more laborious tasks cat owners face is maintaining a tidy litter box. Through the Pretty Litter affiliate program, your web traffic can have non-clumping litter that absorbs moisture, eliminating the need to constantly replenish their cat's litter box. Pretty Litter subscribers can sign up for memberships ranging from one month to a year, which delivers one four-pound bag per cat directly to their front door.
15% OFF first subscription order at PrettyLitterCats.com with code FLEX15
---
Contrary to popular belief, fleas and ticks don't die out in the winter. In fact, frigid temperatures often cause parasites to seek survivable temperatures in the form of a new hosts. By purchasing products through PETCO Animal Supplies, your customers can prevent their pets and homes from being invaded by microscopic pests, through flea and tick solutions such as collars, topical treatments, shampoos and sprays up to 35 percent off regular price.
Up to 35% Off Flea and Tick Solutions for Cats
---
Market these captivating Cat Day bargains on your landing page via FlexOffers.com today!