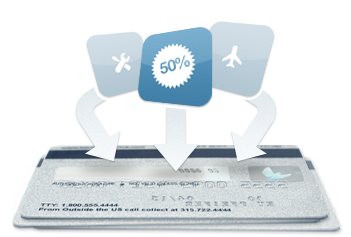 We all love a good deal, but who wants to spend time looking for coupons and rebates in order to save a few bucks? And let's face it, no amount of Extreme Couponing episodes are going to persuade you to go dumpster diving.
Eckart Walther is CardSpring's CEO and he is sure they can change people's way of looking at shopping by using this new technology. He was once at the head of Netscape's platform group, he later worked for Yahoo search, as well as LiveOps. Walther believes that, "Groupon threaded the needle with coupons", but feels their approach is flawed. "We are literally inside the payment network."
---
Inventing The Future
CardSpring is an application-programming interface (API) that allows developers to write and apply web and mobile applications to consumers' credit cards. To put it in simpler terms, what CardSpring does is facilitate the use of coupons for consumers by automatically adding said discount to the final bill of goods and services purchased by the credit card user.
For example, let's say you go to a bookstore at the mall and they're offering a 15% off coupon online. If you have registered your credit card with an application that includes the bookstore, when you use your credit card to make a purchase, you will automatically receive the 15% off as if you had made a purchase online.
Giving T-Rex A Set Of Wings
While the concept may sound simple, it's a gap other companies have been trying to bridge for some time. The reason for this disconnect is that the payment terminal at a physical store is not connected to the online world. The payment system's platform is closed – and antiquated – for obvious reasons, but this makes it challenging to tap into its potential for online business success. This innovative software can allow vendors to engage their customers in a completely different way.
Coupons are just the beginning for this exciting new venture. Consumers would be able to receive digital receipts instead of ones made of paper, and in case returns need to be made, the user's information would already be in the system, so there wouldn't be a need to hold on to cumbersome pieces of paper. This would be a completely new way to learn about customer's shopping habits and target them using accurate data on every level instead of simple one-off opportunities.
Prevailing Over Consumer's Fears
The challenge will be to overcome consumers' fears of identity theft. Developers and companies alike will need to convince consumers to share their credit card information in order for the applications to work. Millions of people already shop online and feel comfortable doing so, but when a virtually unknown vendor asks them to hand over such delicate information, they might be more than a little hesitant to do so.
CardSpring is currently in closed beta phase while they ramp up enough excitement among would-be investors, but have raised $10 million to date. Developers can currently request access to it by going to CardSpring.com. The race to see who stays on top is heating up and it'll be interesting to see who will be able to finally cross the great divide between online business and offline shoppers.