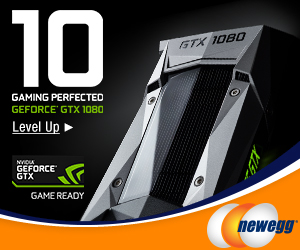 Proper PCs and personal electronics are standard fares for the college students among your audience as they prep for the upcoming semester. To help enthusiastic publishers capitalize on this trend, FlexOffers.com has compiled top back-to-school college tech specials available to promote via our network below. Check them out and see which work best on your website!  
---
Newegg.com is the website where college students and tech enthusiasts can go to create a bargain desktop or building the most powerful gaming machine possible on a strict budget. Their regular flash sales and steep discounts are huge draws for bargain hunters throughout the school year.
FLASH SALE: $62 OFF Refurb Lenovo Thinkpad T420S 14.0″ Intel i5 2.5GHz, 4GB RAM, 250GB Hard Drive, Webcam, Windows 7 Pro – $174.99 at Flash.Newegg.com, ends 8/2
---
Sleek, powerful, and reliable are all viable ways to describe the incredible laptops available through the HP.com affiliate program. Their HP Spectre Laptop boasts unrivaled performance and one of the absolute slimmest frames in the industry.
Save $250 on HP's Pavilion 15T 15-inch Gaming Laptop for back-to-school, Plus Free Shipping! Valid Through 7/30.
---
Students can get the gear to stand out in school by shopping Samsung.com/us. They've tablets for taking notes in class and smartwatches for staying in shape and checking messages discreetly.
Purchase Notebook 9 and Save $200 on a 27" Curved Monitor
---
Consumer-friendly high-performance audio accessories are in abundance at monsterproducts.com. Their supremely stylish headphones are a must for students living in dorms whose roommates have questionable taste in music.
Get 70% Off the Refurbished SuperStar High Definition Bluetooth Speakers, now only $44.98 (was $149.95) + free shipping at MonsterProducts.com! Use code: MONSTER10 (valid thru 8/7)
---
With all of the websites that students will be visiting throughout the school semester, it pays to protect one's PC beforehand with powerful antivirus software from the Symantec Corp. affiliate program. Peace of mind is included with the Norton Security solutions sold through this storefront.
Save up to 35% on Norton Security Suite products.
---
MakerBot.com
To put class projects over-the-top, students may want to invest in a 3D printing machine from MakerBot.com. Be it engineering, architecture, or art class, the applications for these modern printing marvels are near endless.
Get $1,376 Off The Educator's Bundle at MakerBot! Spark curiosity, bring STEAM concepts to life & engage the classroom. Shop 3D printers!
---
Get your readers plugged in with these college tech specials available from FlexOffers.com!