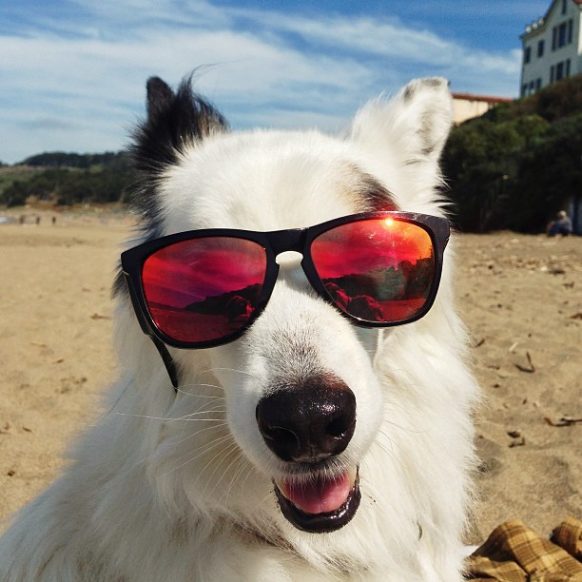 While social media networks are filling up with images of people basking in the sun, some of your site visitors may be stuck at work or in class loathing every minute they're not having fun themselves. This envy can have a detrimental effect on a person's psyche, but finding big savings while shopping online may just yet give them something to gloat about.
Take a look at a few of the encouraging discounts available to promote on your page today via FlexOffers.com!
---
---
Change is Good
Certainly there's comfort in familiarity, but if your audience members find themselves passively participating in their daily activities rather than actively engaging, it may be time for a change.
Something as simple as a new outfit or two can help raise a person's self-esteem, and one of the best outlets to find the latest fashionable clothing online is JCPenney.com. Through the JCPenney affiliate program, consumers can find new swimsuits and sunglasses for hitting the beach, as well as home décor to bring a bit of that brightness indoors. Now is an excellent opportunity to shop JCPenney.com, as you can take 15% off your entire purchase with online code SAVEHERE and save 20% when you spend $100 or more (valid 7/10 – 7/13).
If your energy is a little low, taking a multivitamin or a few all-natural supplements can also help get you out of an existential funk. The Puritan's Pride affiliate program has been helping people make healthy choices for healthy living for years now, and is offering 20% Off $100 on Puritan's Pride brand plus free shipping (combinable with Buy 2 Get 3 FREE!) when customers enter code SUMRFUN at checkout. Additionally, the Vitacost.com affiliate program, which sells discount supplements and health foods, is giving away free trial size Acure Organics body wash samples with coupon code ACURE613 on orders of $25 or more.
You'd be surprised as to how effective a change of environment, even temporarily, can be in revitalizing the mind and body. Any of your patrons using the excuse that a strict budget is holding them back from taking a weekend excursion will be pleased to know that through the CarRentals.com affiliate program, they can rent a vehicle for as little as $12 a day. At that rate, a drive up and down the coast is actually a very feasible venture.
Days of Future Past
Your readers wishing to make a real positive impact on the future of their children by making a wise decision today should consider the benefits attainable from the Gerber Life Insurance affiliate program. For pennies a day, less than what they'd spend on a single coffee or soft drink, parents can sign up for a whole life insurance plan that automatically doubles when their child turns 18 at no extra cost. If they apply for the Gerber Life Grow-Up® Plan now, they'll even receive a free gift. It may not be a trip to a theme park, but those kids will certainly be thankful for this foresight down the line.
What Better Time than Now?
Sulking under the dull hum of UV lights is no way to enjoy the season. Promote discounts like these and more from FlexOffers.com to give your web visitors something to really cheer about this summer!