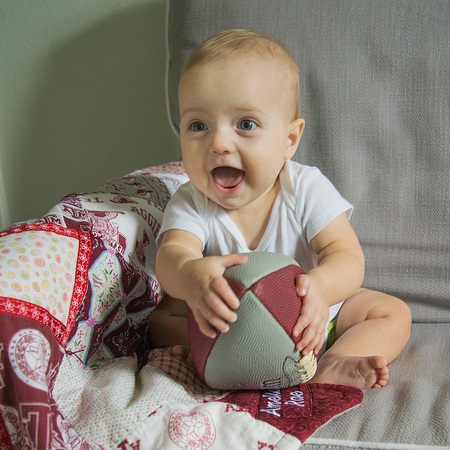 We're well into the American professional football season, and that means that over-the-top Sunday watch parties have become the norm in homes across the country. With all the money being spent on refreshments and fluorescent body paint, there are plenty of other ways in which your readers can save for the things that matter most- like a killer seven-layer dip.
Consider calling an audible with the banners on your page and add these incredible deals now available from the FlexOffers network!
---
---
That's the Ticket
Even with a delectable selection of grub and drinks on hand, your audience members will find themselves in an empty home rather quickly if they can't get the game on TV. The DIRECTV, LLC affiliate program is poised to help out in this exact situation, with packages that start as low as $29.99 a month. Among those offered is the NFL Sunday Ticket, which has every game on every Sunday. The noise complaints you'll receive from your neighbors, though, are FREE! WOOOOOO!
Wanting to never miss a minute of the action on the field, fans may be inclined to set up a monitor in their kitchen or restroom. By fans, I mean me, and now I really wish I had known earlier this season about the IdeaPads sold by Lenovo US. Customers can currently save $510 on a Lenovo IdeaPad U530 15.6″ Touchscreen thin and light laptop and receive free shipping with eCoupon USPU5T04102 at checkout.
Here's a bit of advice from a fan who has catered his share of playoff parties: diversify your menu. Not everyone will want to indulge in unnecessarily hot chicken wings or your under-seasoned potato salad. The Puritan's Pride affiliate program can provide reprieve in this regard with 52% off their top selling Snack Pack Kit plus free shipping! Containing all your favorite foods together, these formerly $39.96 packs are now just $18.99 (valid 10/16-10/19/14).
Team Spirit
Watching a football game with friends while wearing the opposing team's colors can quickly devolve into relentless teasing and banter, especially if your site visitors are on the losing end.
In order to combat this playful name-calling, shopping the Bloomingdale's affiliate program for officially licensed team tees may be in order. Anyone at Bloomingdales.com can take an extra 20% off a large selection of sale and clearance merchandise with code VIP (offer valid online only October 18-19, 2014). Pairing perfectly with those casual shirts is the Fall Denim for Men from Joe's, Hudson Jeans and more at NORDSTROM.com. Free shipping and free returns are available, so there's no reason not to order a pair or three.
I don't know about you, but once all my loudmouth football buddies leave after the game, I look forward to the time I can unwind in peace. The Body Shop affiliate program is stocked full of goods that can transport users to tranquility instantly, including moisturizers and masks that even the gruffest of guys will find divine. Now is an excellent time for your traffic to frequent TheBodyShop.com, as they're featuring 50% Off Bath and Body (valid 10/15-10/16).
Continuing the post-game pampering, Verseo.com is an impeccable internet retailer focused on beauty and wellness that has their clearance items up to 70% off at the moment. A timely body wrap can do wonders for one's being, as can a soothing foot spa; using them simultaneously is practically euphoric and highly recommended.
There are only a few weeks left for your patrons to gloat in the faces of their loved ones as boorishly as possible without reprimand this season, unless their team makes it to the playoffs. In any case, there's no excuse for you not to promote these enticing limited-time offers available via FlexOffers.com!