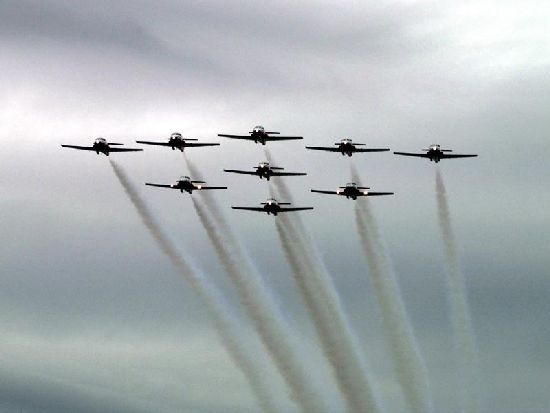 Because of their popularity with American consumers, loyalty and rewards programs have a major influence promoting credit cards via affiliate programs. The type of rewards program a credit card offers (and what demographic that rewards program appeals to) varies widely, but there's a credit card rewards program for every online audience!
---
Some History
If you have a business, your goal is the same as every other business: make money. The goal is always clear. What is not clear though, is how to go about successfully achieving that goal. In 1793, a U.S. merchant thought of giving out copper tokens to his customers so they could go back to his shop to exchange them for goods and hopefully spend a little more money while they were there. This practice became so popular that other merchants throughout the 19th century began using it as well. Thus, the customer loyalty program was born.
Creating A Buzz For Business
According to LoyaltyOne President, Bryan Pearson, "The earliest modern programs were frequent flyer programs and the credit card programs that were associated with them." CardHub.com estimates that sign-up bonus miles for these type of cards have increased by 20% over last year's numbers.
Many of the major credit card issuers who participate in the affiliate channel such as Chase, Capital One, Citibank, Discover, American Express and others offer credit card rewards programs – with incentives and rewards for spending, sign up, and in some cases even anniversary bonuses.
All these perks stack up and become almost impossible to resist for potential credit card consumers. In turn, the credit card and airline companies experience a lift in revenues.
Rebate Rewards Programs
One popular perk credit card companies offer customers are rebate rewards programs, commonly referred to as "cash back." These types of credit card reward programs are especially beneficial to customers who frequently shop or charge significant amounts of reoccurring expenses to their credit card every month.
Travel and Airline Rewards Programs
In a survey conducted by American Express, 19% of travelers plan to use their loyalty program points and miles this summer. This number is up from last year's 15% — over 25% in growth in the number of travelers planning to use a loyalty program in order to facilitate their vacation plans this year. These are encouraging numbers for affiliate marketers, since the commissions associated with these programs are substantial.
Other Types of Rewards Programs
Some major credit card issuers use proprietary rewards programs to make membership more attractive to consumers. Many of these programs involve earning "points" for making purchases with a specific credit card. These particular programs allow card members to earn points for every dollar they spend, sometimes even more. Later, card members can redeem there points for products, gift cards or certificates, shopping, travel, dining out, unforgettable experiences and more.
In addition, some credit card issuers offer merchant-specific credit card rewards programs, so consumers who are either ardent fans of a particular product manufacturer or maybe just happen to shop almost exclusively at one type of supermarket, mall or other retail location can get in on the rewards action as well.
These cards are very similar to frequent flier programs, as the rewards earned within these programs are not redeemable just anywhere. The difference is, a consumer participating in the program can redeem their rewards for shopping discounts, rebates, or other benefits at a particular brand of retail location – or – they can redeem their rewards for merchandise or services from a particular manufacturer or purveyor exclusively.
Promoting Credit Cards Regardless of Site Demographic
Loyalty programs have proven to be great motivating factors for companies to boost consumer spending. Through proper demographic targeting and the functionality of perks associated with loyalty programs, credit card companies can keep consumers happy and loyal.
No matter who your audience is you will find a credit card affiliate program that offers rewards programs that'll appeal to them. Many credit card issuers have loyalty programs that cater to first time credit card members, like college students. Some can earn them cash back at supermarkets, gas stations and utilities, and in some cases, no co-signer is required to attain the card.
These programs are major conversion contributors for promoters because of their wide range of benefits and flexibility, and as long as credit card companies keep offering rewards that interest consumers, their popularity will not soon fade.
Featured image via San Diego Air and Space Museum Archives on Flickr.com