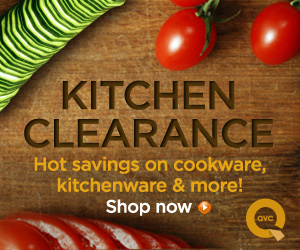 A day to show appreciation to those that prepare our food, Culinarian's Day is a great excuse for your readers to surprise their favorite sous chef with new tools to make their kitchen tasks even easier to carry out. FlexOffers.com has gathered some of our top chef-centric deals below, which are sure to heat up sales on your website; take a look!
---
Barnes & Noble



The best cooks, like any other artists, should never stop honing their skills and evolving as they grow. In that regard, BarnesAndNoble.com serves as a digital repository filled with books containing centuries of recipes that should forever remain in our collective unconscious, if only to serve as inspirations for new dishes. Never stop learning, never stop cooking.
Take $10 Off Your Purchase of $75 Or More With Code BNSUMMER28. Shop BN.com. Offer valid 7.28 – 7.29.15.

Kohls Department Stores Inc.



While it's true that Kohl's has one of the best selections of linens and scented candles of any department store, I could get lost for hours in their kitchenware section trying to justify a shopping cart full of new pots and pans. Your site visitors who haven't upgraded their cookware since college may find now an appropriate time to buy new items as well, particularly at Kohl's low prices.
10-50% off cookware. Select styles. Valid 7.15 – 8.1

Sears


When it comes to countertop kitchen accessories, the Sears affiliate program is one of the best marketing options out there. Stocking quality blenders, toasters, panini presses, and other devices from brands that consumers already know and trust, they provide peace of mind with every new appliance ordered.
EXTRA $25 off Appliance purchase $300 or more code SEARS25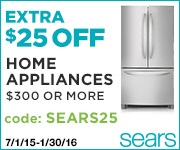 Casa.com



Mi casa es su casa, and mi casa's kitchen contains countless utensils and cooking tools from Casa.com. This storefront stocks kitchenware that chefs cannot do without alongside designer tabletop items and home décor, all organized by brand, color, material, and price for a smooth shopping experience.
Shop Casa.com for all your Kitchen needs. Great selection of products under $20!
Stock Yards


Even the most heartless members of your audience will shed a tear when they see the succulent cuts of meat sold through the Stock Yards affiliate program. USDA Prime bone-in rib eyes, rack of veal, baby back pork ribs, and Applewood smoked turkeys are but a few of their best sellers that are sure to make mouths instantly water. They also offer appetizers and desserts, so all your patrons will need to supply for an unforgettable family meal are relatives who picked up a low-grade bottle of wine at the convenience store on their way to dinner. At least there's plenty of steak to go around.
Get FREE Shipping on Steaks, Burgers & Other Fine Stock Yard Meats on orders of $75+at StockYards.com! Use coupon code: STEAKME (Offer ends 12/31/2015)
QVC.com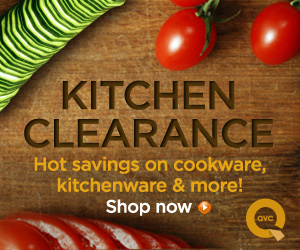 A familiar name in kitchen retail, QVC is an ideal place to pick up new dinnerware and serving pieces for Culinarian's Day at affordable prices. A whimsical set of salt and pepper shakers or tea cups from this outlet can easily become a cherished family heirloom that grandkids will be arguing over decades down the line.
Shop Special Offers & More on Top Kitchen Brands.
FTD.com



Part of preparing a meal for your favorite cook on Culinarian's Day is the overall presentation, and showmanship calls for a fresh, floral centerpiece from FTD.com. Even if the meal is a more casual affair, a bouquet of roses in a vase or an umbrella tree bonsai also make gracious gifts.
(7.24-9.4) Save up to 50% on roses!

While you should always respect and thank the people that handle your food, Culinarian's Day pinpoints a day for your page traffic to show they care. You can cook up something special on your site as well with these and other culinary-themed deals available through the FlexOffers.com network!