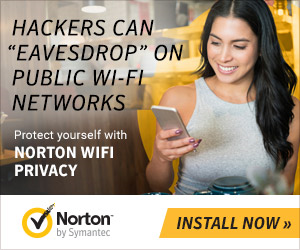 The second Sunday of March is near, which means it's time to spring forward and set every clock in the house one hour ahead. While daylight savings marks the onset of spring, it also staves off sunset for an additional hour, affording consumers more daylight to spot a bevy of shopping bargains. Help your audience make the most of their sunnier evenings through these daylight saving deals now available on the FlexOffers network!
---
A cyberthreat can easily be mistaken for a harmless website but falling for a malicious spyware can seriously compromise one's PC as well as their identity. Many individuals rely on various online services to accomplish simple tasks like booking their next vacation or simply paying their bills, which exposes their personal information. Luckily, the Norton by Symantec affiliate program grants your patrons the online security they need to stay safe from malicious websites, keeping their private information from cyber criminals.
---
As spring approaches, women will likely be in search of new garments to refresh their wardrobe. By promoting the H&M (US) affiliate program on your landing page, your web traffic will access H&M's spring sale, packed with trendy fashion items at an affordable price. From long floral dresses to colorful ribbed crop tops, women will find new styles that fit every spring event on their calendar.
---
An extra hour of sunlight gives sports enthusiasts more time under the sun to perfect their craft. With an increase in available training time, athletes will assuredly need footwear that supports their athletic endeavors such as the Nike Air Max 270 React. The Nike Air Max 270 React is made of lightweight materials and a cushioned heel for maximum flexibility and body support.
---
While daylight savings enables pet owners to spend more time at the park with their cuddly companion, more time outdoors can also result in hazardous flea and tick infestation. Through the Chewy.com affiliate program, pet parents can gain access to Chewy.com's vast medication inventory to prepare, prevent, and protect their furry friends from any external parasites. For a limited time, customers can get 25% off their first Onguard Flea and Ticks treatment purchase at Chewy.com.
---
Transitioning from one season to another isn't just grounds for a wardrobe change, but also an amendment of one's skincare regimen. To achieve beautiful and healthy skin throughout the year, Philosophy.com offers its customers new, nature derived products that deliver consistent visible results. Now at philosophy.com, customers can get Philosophy's best-selling duo: the purity cleanser and mask travel, for free when they spend a minimum of $45.
---
Constant sneezing and nasal congestion are commonly associated with the arrival of spring – especially for allergy sufferers. By way of Walgreens' over-the-counter products, your audience members can purchase allergy relief remedies, like the Flonase Sensimist allergy relief nasal spray, that can help them eliminate many uncomfortable allergy symptoms and breathe easier throughout the season.
---
Capitalize on these daylight saving deals now available through the FlexOffers network!