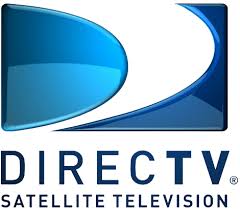 Winter is more than just a season filled with family celebrations and gingerbread lattes. Ambitious new television shows and returning fan-favorite franchises have been fighting for supremacy in their respective timeslots, yet it is viewers seeking quality content who always come out on top.
The DIRECTV, LLC affiliate program is an ideal marketing option for any publisher with a pop culture- or entertainment-based website, as they feature the programming that gets people talking at prices that anyone can fit into their budget.
---
Don't Act Like You're Not Impressed
I don't know how to put this, but DIRECTV is kind of a big deal. People know them, and have been inviting the satellite service into their homes for nearly three decades now. All of that experience has granted them insight into what their customers want: a wide variety of top-notch programming at an affordable value.
Just in time for Black Friday, DIRECTV is touting select packages at $19.99/mo. for 12 mos. for a 24- month agreement plus a $100 Visa Gift Card as an added bonus when they sign up from 11/26/14 to 12/3/14. Considering that monthly cost is less than half of what a family of four would spend on a single meal dining out, or how much some people spend in two to three days on their fancy coffee fix, it is an absolute steal for everything that comes with it. The bonus $100 Visa Gift Card can even be used for stocking up on refreshments to enjoy while indulging in hours of exclusive content.
What might that entail, you ask?
Fun for All
No matter what mood your readers are in, they'll find something intriguing to watch on DIRECTV.
If your web traffic is looking for the most talked-about shows on premium networks, DIRECTV has got them. HBO is home to Game of Thrones, Girls, and Last Week Tonight with John Oliver. SHOWTIME hosts hits like Homeland, Inside the NFL, and the satirical triumph that is House of Lies. Certain packages also include STARZ and CINEMAX at no extra charge, rounding out a good portion of the talking points friends and coworkers go on about during their regular social interactions.
Any of your patrons who prefer pigskin and pitches over dungeons and dragons also have a lot to watch on DIRECTV. They're the only place where fans of American football can find the NFL Sunday Ticket, which airs every out-of-market game each Sunday. Also on the team is MLB EXTRA INNINGS, the NBA LEAGUE PASS, NHL CENTER ICE, plus golf, tennis, soccer, and intense collegiate sports action. On fight night, DIRECTV is also where aficionados of the sweet science can watch hard-hitting boxing and MMA matches.
Should they have to miss any of this live action for any reason, subscribers can use the Genie, the most advanced HD DVR EVER from DIRECTV, to record it all and play it back at their leisure. This is truly a spectator's dream come true.
Few affiliate programs can grant your site visitors the sheer selection of entertainment that can be obtained through DIRECTV, LLC. Even if your website isn't focused on movies, sports, and popular television per se, this advertiser is more than able to capture the imagination and dollars of audiences everywhere.