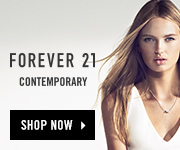 While freshmen and seniors may be light years apart in the social structure of any given campus, there is one thing that most of them have in common: the struggle to save money. As such, FlexOffers.com has compiled some of the top deals on supplies, clothing, and tech that students could use at college this semester.
This presents an excellent money-making opportunity for publishers appealing to parents and young adults on a tight budget. Take a look below and consider which coupons and promotions work best for your website!
---
Saks Fifth Avenue



Whether interning at a legal office or attending your first party that doesn't involve drinking watered-down beer and boxed wine out of red plastic cups, dressing up is an essential skill that one must hone at university before entering the real world. Saks Fifth Avenue stocks contemporary designer apparel and accessories for women and men that will ensure everyone else in the room takes them seriously.
RECEIVE UP TO $250 OFF* when you shop Women's Contemporary Apparel. Use Code CNTMP15. Valid 8/4/15-8/8/15. SHOP NOW!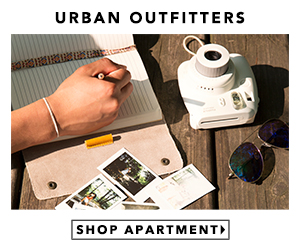 Urban Outfitters



A hipster hybrid shop supplying stylish young people with clothing and décor to help their dorm rooms stand out, Urban Outfitters is surely at the top of your readers' shopping lists this semester. Casual shirts for class, sleek stationery items, and eye-catching artwork that can transform shared dorm rooms, among other must-haves, can all be found through this affiliate program.
Shop dorm room and apartment bedding essentials at UrbanOutfitters.com. Save with free shipping on all orders over $50.
Forever 21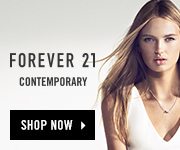 For the latest trends in casual fashion at prices that most students can afford, the Forever 21 affiliate program is the way to go. Unlike local dive bars and clubs, you don't have to pretend to be 21 to purchase products here.
Shop More Save More at Forever 21! Take 20% Off on Orders!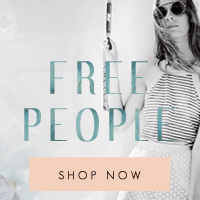 Free People UK



The free love movement is alive and well via the Free People UK affiliate program. Young women who enjoy dressing with a bohemian chic vibe will thoroughly love the flowing dresses, scarves, and other effortlessly stylish pieces they can obtain from this outlet.
Come As You Are Trend at Free People UK!
Spencer's Affiliate Program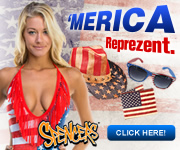 SpencersOnline.com is the digital storefront for all the frat boys and sorority sisters to go when they want to stock up on festive supplies and apparel for their next wild party. Decorum dictates that we inform you the funnels and massive bejeweled cups sold through this site are to be used solely for water or pop, but we won't narc on you.
Buy One | Get One 50% Off on Balls and Cups at Spencer Gifts! Offer ends 9/7/15. Click here!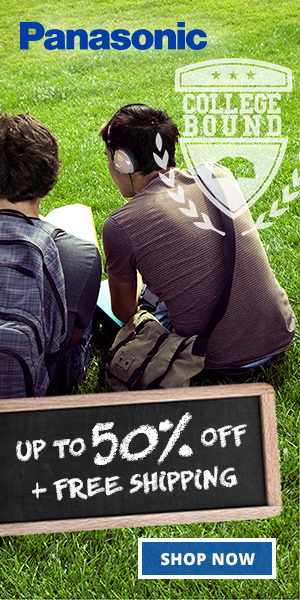 Panasonic



Panasonic sells more than just high quality HDTVs and home theater systems. This internationally recognized electronics retailer is also a reliable source for small appliances and devices that are perfect for dorm life, including rice cookers, personal grooming trimmers, and extra smartphone chargers. Always, always have a spare phone charger.
$44.99 for Panasonic Portable Bluetooth Speaker and Phone Charger (Model # SC-NJ03) MSRP $89.99!
Best Buy Co, Inc.



A trusted purveyor of laptops, tablets, and software essential for the modern student, Best Buy is also the place to go for the latest video games. Madden NFL 16, Fallout 4, Star Fox Zero, Halo 5: Guardians, Metal Gear Solid V: The Phantom Pain; there are plenty of titles to get excited about this fall once exams are over.
Best Buy College Student Deals: Save $10 on Office 365 University 4 – Year Subscription!

Barnes & Noble


If your audience members are paying full price for textbooks, then you're obviously not promoting the Barnes & Noble affiliate program on your landing page. Aside from huge savings on school book purchases and rentals, Barnes and Noble's inventory also features pop culture collectibles, vinyl albums, and entire seasons of television shows to binge on while cramming for a big exam.
Serious Savings. Up to 90% Off Used Textbooks! Shop BN.com!

Mead.com



It's downright embarrassing for students to show up to class without basic supplies like pens, notebooks, and folders to keep all of their stuff organized in. Those items and others can be acquired at Mead.com, as well as new versions of the classic Trapper Keeper binders. Hipsters will eat these right up.
Be Ready for the First Day of School with 50% Off Ground Shipping!

Even if you aren't a marketing or economics major, you can appreciate the value of these college coupons available right now on the FlexOffers.com network. Make the most of these and other limited-time offers today!