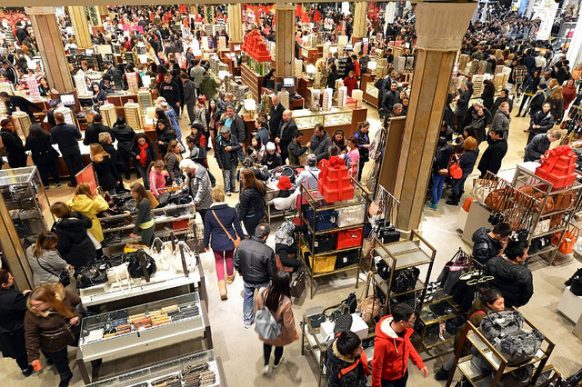 If you've been listening to us, as well as what's left of House Stark, you'll already know that winter is coming. With its arrival are deals that will get your patrons worked into a frenzy prior to the retail equivalent of the Red Wedding, known across the Seven Kingdoms as Black Friday.
Take a look at all of the tempting pre-Black Friday promotions already available at FlexOffers.com!
---
---
Games Galore
Children can be really picky about their (temporarily) favorite brands of toys, but that shouldn't be an issue for parents who shop for holiday gifts through the CP Toys affiliate program. Their outlet makes available a number of items from some of the most popular names likely already in kids' playrooms, including LEGO, Playmobil, Mattel, and Disney's Frozen. Now is an excellent time to start shopping their site, as CPToy.com grants 10% off sitewide when customers use the code: 13CJ10 at checkout.
Barnes & Noble, a bastion of learning toys in its own right, is also a retailer that has the seemingly magical power to get children and adults interested in reading. While there are centuries of texts to be explored, the pulp worlds within comic books are an affordable and popular way to expand one's imagination. Those wishing to send their loved ones to exotic locales this winter should check out BarnesAndNoble.com, which has Marvel and DC Comics on sale at buy 2, get a 3rd free (offer valid now – 1/8/15).
All the Shine
While it has been almost a month since Treat Yo' Self Day, that's no excuse for your site visitors to keep from enjoying a few indulgences while coming up with gift ideas for others- especially at these prices.
For high quality, cruelty-free beauty products, women and men will want to browse and buy from The Body Shop affiliate program. As their naturally-inspired bath & body products use ingredients sourced through Community Fair Trade, customers won't feel guilty getting them at 50% off (offer valid 11/12-11/13).
International shoe and sportswear icon Nike is a recurring choice among trendsetters throughout the year. NIKEiD allows athletes (and their thoughtful well-wishers) to select exclusive custom colors and personalization options for certain shoes in addition to free shipping on all NIKEiD orders of $75 or more at Nike.com. Whose closet these elite kicks eventually end up in is a whole other matter altogether.
Beat the Crowds
Fifth Avenue is not an ideal place for those with a fear of large crowds, particularly on Black Friday, which is why promoting the Saks Fifth Avenue affiliate program is quite the inviting notion. On 11/12 (online only), customers can earn a gift card of up to $700 depending on how much they spend when they use code NOV2014 (valid through 11/13, designer exclusions apply). The joy of earning while picking up elegant fashions should be a holiday gift in and of itself.
If your page traffic consists of tech enthusiasts, then there's a really good chance they're considering taking advantage of some of the discounts being offered from Wal-Mart.com USA, LLC. The company is capitalizing on all this early shopping hubbub by letting consumers pre-order their Black Friday Special Samsung TVs before the holiday rush. Sure, there might be a mob scene at their brick-and-mortar stores, but your audience can rest assured that the goods they had on their list are safe and accounted for.
The longer you wait before adding these engaging early Black Friday sales to your landing page, the less chance you'll have to fully benefit from them. Don't hesitate- promote these and other exciting deals from FlexOffers.com today!
*Featured image via Diariocritico de Venezuela on flickr.com.