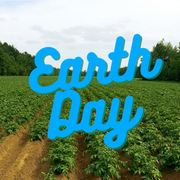 Earth Day is April 22nd, and environmentally conscious shoppers will be looking for eco-friendly alternatives to their favorite products. Luckily, FlexOffers has a fresh rotation of deals on environmentally friendly makeup, footwear, and more. 
Promote these sustainable Earth Day deals now available on the FlexOffers network! 
When it comes to fashionable and sustainable footwear, PUMA is always a step ahead. This Earth Day, customers can find great deals with Puma's Re.Gen collection. This collection is a trendy sports shoe line made from recycled materials and fresh, bold styles for everyone. 
Forever Better. Happy Earth Day. Shop sustainable styles at PUMA. Shop Re.Gen Collection
Sports fans can support their favorite teams by shopping the NBA Global Earth Day sale at neweracap.com. This Earth Day, New Era is supporting global protection by offering customers great deals on the Global 59FIFTY collection. This collection features bold styles made from 100% recycled fabric, featuring sports team logos such as the Chicago Bulls, Los Angeles Lakers, and more.  
Shop NBA Global (Earth Day)
If your customers are in search of vegan makeup products, then they needn't look any further than Kat Von D Beauty.  Kat Von D has always been an advocate for a healthier, happier planet. Her beauty line offers vegan products that are clean, sustainable, and high-performance that have revolutionized the industry. When browsing kvdveganbeauty.com, customers can get a free toiletry bag and red scarf this Earth Day with their order of $65 dollars or more. 
Earth Day Special – FREE toiletry bag and red scarf with a $65+ purchase. Valid 4/21-4/25
When shopping at aveda.com, customers can achieve a salon-fresh look every day. Not only are Aveda's plant-powered products 100% vegan and sustainably sourced, but they leave hair looking healthy and professionally treated with every use. This Earth Day, Aveda will donate 100% of all sales to a charity for clean water. 
Happy Earth Day! Aveda will donate 100% of all sales today to charity for clean water. Offer valid 4/22 only starting at 3AM ET.
Customers can liven up their homes with beautiful indoor plants when they shop at Plants.com. Plants.com is offering a selection of houseplants with their Earth Day collection, including floor plants, succulents, and orchids. Currently, at plants.com, customers can sign up for its newsletter and receive 15% off their first order. 
Bring a beautiful slice of nature right into your living space this year with our collection of plants for Earth Day!
At origins.com, customers can purchase clean, rejuvenating skincare that promotes a healthy glow and anti-aging benefits. Origins' skincare and cosmetics are formulated with high-performing plant–, earth–, and sea-based ingredients to deliver effective results on all skin types.  
Earth Month environmentally friendly specials
Plantsexpress.com is a premier tree and plant supplier that delivers directly to the customers' homes. Its ample selection of perennials, succulents, and other easy-to-install landscape plant packages allows customers to build their own garden in their backyard without going over budget. To celebrate Earth Day, customers can obtain free delivery services when they order from plants.express.com. 
FREE Delivery at PlantsExpress.com