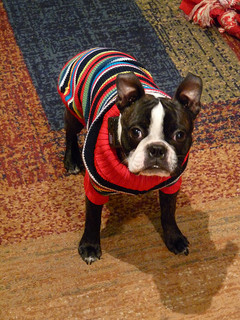 With the end of winter only a few weeks away, now is when your site visitors are slowly beginning to store their overcoats and shop for playful pastels and other spring fashions at FlexOffers.com.
Advertisers have begun promoting big sales to lure trendsetters wanting to transform their look in time for next season. Take a look at these spring wardrobe reset savings currently available from FlexOffers!
---
---
Strut Your Stuff
Oversized sweaters and snow boots might be appropriate garb when it's cold outside, but spring is far too temperate a season to wear such warm clothing.
ASOS excels at helping both women and men dress impeccably with their extensive selection of designer items. Shoppers can fill their virtual carts at ASOS .com knowing if they spend $100 they'll get $15 off with code BAG15, spend $150 and get $30 off with code BAG30, or spend $200 and get $50 off with code BAG50 (ends March 3rd). It's a great excuse to stock up on any of the hundreds of different labels from this premier clothier.
If your web traffic would rather frequent specialty shoe sites for fierce new footwear, then the Lori's Shoes and Shop The Shoe Box affiliate programs are better positioned to receive their business. Originally based out of Chicago's Lincoln Park neighborhood, Lori's Shoes has earned the respect of industry contemporaries and a growing consumer base with on-trend fashion at affordable prices and deals like free shipping with code: FREESHIP (no expiration). Specialty high-end shoe boutique The Shoe Box provides the latest from top European and American designers, and currently grants free shipping on orders $150+ (no expiration). After months of blister-inducing boots, everyone owes it to themselves to buy a fresh pair of shoes or two… or three.
Transformative Threads
From vintage vibes to modern jaw-droppers, letting bold colors and patterns shine is the name of the game this spring.
Designer denim collection dominators Siwy Denim always offer nearly perfect detailing and fit in each pair of jeans they sell, creating an impressive celebrity clientele following in the process. BlankNYC.com sells premium contour-hugging jeans at affordable price points that harken back to days of youthful rebellion. The Pink Mascara affiliate program is a prominent nexus of international fashion and emerging designers borne of a mother and daughter's unflappable focus on value and service. Yoga-Clothing.com sells name brand yoga apparel and accessories for women and men, making them a versatile vendor of goods for looking and feeling great. The Siwy Denim, BlankNYC.com, Pink Mascara, and Yoga-Clothing affiliate programs are all currently featuring an exclusive promo in our network for 10% off your order with code: FLEX10 (ends: 4.15.14).
Anticipatory Appeal
Depending on where your page's demographics are located, they may still be trying to escape winter's icy grip. Once they do break free in an effort to both look and feel cool once more, you'll be glad you provided these and other spring clothing shopping options from FlexOffers.com.