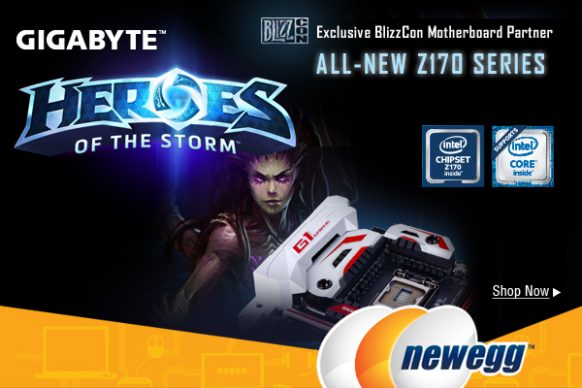 The end of summer usually heralds cooler temperatures and loads of clearance rebates from retailers making room for new fall products. This is a perfect opportunity for publishers like you to capitalize on site-wide discounts in an array of categories through the FlexOffers.com network.
---
Chateau Stores Inc.
With Fashion Week right around the corner, LeChateau.com serves as a beacon for many of the best looks off the runway. Your readers will always be dressed in season when they shop the exquisite designer apparel and accessories for women and men offered through this outlet.
Save 10% site wide on women's & men's clothing, shoes, jewelry & more at LE CHÂTEAU! Promo Code: 10ASUMMER. (Valid 6/30-9/30)
Toshiba – Toshibadirect.com
Investing in technology is an excellent idea this time of year, as manufacturers want to push their slightly better models in coming months for the holiday sales season. Toshiba devices aren't just powerful, they're also reliable and affordable enough to ensure your audience won't have buyer's remorse.
Save up to 30% on laptops featuring Intel Core Processors at Toshiba.com!
The Popcorn Factory
Should your web visitors are searching for fun additions to college care packages or want to brighten up the mood at the office, a tin of tasty treats from The Popcorn Factory affiliate program is sure to be a hit. Carmel corn, chocolate chip cookies, sweet and salty chocolate pretzels- take your pick, they're all delicious.
Enjoy Free Shipping on University Popcorn Tins! You Eat the Popcorn We Eat the Shipping at ThePopcornFactory.com!
TopCashback
If the best things in life are free, earning money back when shopping online through the TopCashback affiliate program has got to be a close second. There are over 3,500 companies to choose from, including fashion retailers, airlines, candy shops, and a number of smartphone providers.
Join TopCashback now and get some great back to school items and 100% money back rebates!
1-800-GOT-JUNK?
With millions of college students starting their new semester recently, it's the perfect time for parents to gut their grown children's rooms to create the office/craft space/home theater they've always wanted. 1-800-GOT-JUNK? can haul all that clutter away right from the curb, helping people avoid trips to the local dump altogether.
Save $10 on same day service at 1-800-GOT-JUNK?. Remove your junk without breaking a sweat – Book today!
Newegg Canada
Your Canadian patrons with a knack for computing have no reason not to shop Newegg.ca for the best name brand parts and accessories at affordable prices. That is unless you're not promoting this profitable program on your landing page, which is your own fault. Wise up.
Shell Shocking Daily Deals on Newegg.ca everyday.
AT&T
The industry's most sought-after smartphones, flexible data plans, and fun accessories are available through the AT&T affiliate program. They've deals on everything from high-end headphones to the latest innovative handsets, keeping them at the forefront of the market.
Switch to AT and T and Get $300 in Credits! When You Buy a Smartphone on AT and T Next and Trade in a Smartphone!
There's no better time to cash in on retailers clearing house than with these end of summer discounts from FlexOffers.com!