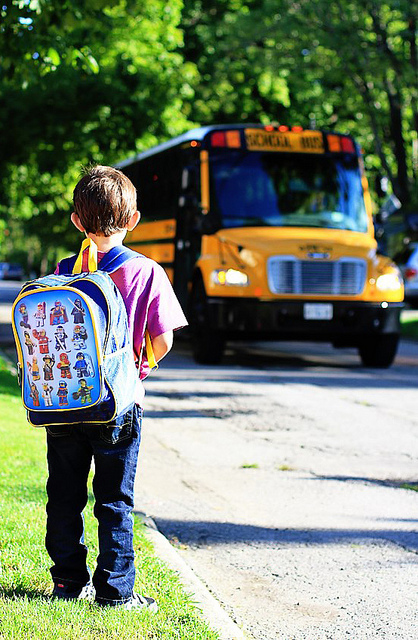 With fall rapidly approaching, your audience members will soon be sending their little ones back to class. There's no better time to start shopping for supplies or a little something to celebrate freedom from those bundles of kinetic energy eating them out of house and home.
Help your readers save big during the final days of summer with these deals now available at FlexOffers.com!
---
---
Supply and Demand
Bringing the right tools to school is key for any scholar who wants to stay ahead of the curve.
Families can actually save considerable amounts of money before the new semester begins at Kohls.com. This department store is a bargain hunter's paradise, and aside from housewares also sells items including clothing, shoes, and backpacks. The Kohl's affiliate program is currently offering 15% Off Kids Back to School Essentials with code KIDS15, which should not be passed up.
Producing an apple in class for the professor is traditionally considered a thoughtful gesture, but do you know what will really wow them? A delicious Chocolate Swirl Apple from the Florists.com affiliate program. They have plenty of gourmet treats to choose from, as well as flowers from $35 with free shipping.
New Challenger Approaching
Making good first impressions on teachers and other students is paramount to a positive school year.
The FORZIERI.com affiliate program can help college students and young adults in general wow others with luxury Italian and European fashions. These curated collections for women and men also include shoes and accessories from some of the finest labels ever to come off the runway. Those that shop FORZIERI.com now can save $50 on orders of $250+ with promo code SS2014 (does not apply on discounted items or Michael Kors).
Trendsetters seeking a shopping outlet with more creative fare should certainly consider the AHAlife Holdings Inc. affiliate program. They stock high-end apparel for the entire family, beauty products, and even tech accessories that would make the most jaded individuals take notice. To entice a more robust bag at checkout, AHAlife.com is featuring 15% off at the moment plus free shipping on all orders with the promo code: AHA15 (valid through 07/31/2014).
The Final Countdown
If your web patrons have been stuck at home watching their offspring all summer, there are but a few chances left for them to unwind or get a few projects completed before the hullaballoo of the new school year.
The Fare Buzz affiliate program presents an affordable opportunity for last-minute vacation planning, as those on FareBuzz.com can travel for less anytime, anywhere with the promo code: Flex10. You can easily book a flight, reserve a hotel room, and find a roomy rental car via this intuitive platform in a matter of minutes. Don't forget to bring some reading material for the voyage, preferably a periodical or two from the Magazines.com, Inc. affiliate program, which has all magazines at $2 or less per issue.
With kids trying to catch up on their summer reading assignments, now is as good a chance as any to get your small business off the ground. The FreshBooks affiliate program offers cloud computing solutions for small businesses, specifically the accounting aspect that so many people can get bogged down by. Future moguls on FreshBooks.com can try their services free for 30 days, which should be more than enough time to set their bearings and chart a course for a successful future.
Summer won't last and neither will these discounts on FlexOffers.com, so act today!