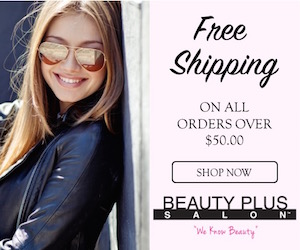 Now that summer's winding down, there's no better time to capitalize on the clearance-level discounts being offered by some of the top advertisers on the web.
Promote these end of summer savings available through FlexOffers.com on your site today!
---
Hundreds of beauty products from brands likely already in your audience's vanity can be found at beautyplussalon.com. Be it haircare, skin applications, or beard essentials, they have the grooming goods to help customers look their best.
Take 10% off top brands like Aveda, Ahava, Redken, Essie, NYX, and more with code SUMMER10 at BeautyPlusSalon.com!
---
From eveningwear to activewear, on-trend apparel is always in stock at Macys.com. This designer attire destination is currently boasting savings of up to 60% off the latest styles, which is ideal for bargain hunters who want to update their wardrobe with this season's wares.
Special: 50% Off Bras! Shop Now at Macys.com! Valid 8/28 Through 9/4!
---
Students stepping back on campuses this month can certainly make do with a powerful and reliable new laptop from Lenovo USA. Parents will be pleased with the value they're getting and peace of mind that their empowering their children with the tools to succeed in the classroom.
72 Hour Sale! Save up to $400 on Convertible Laptops.
---
The latest tablets, laptops, wearab le tech, and other electronics are a few clicks away for your readers who shop the Acer Online Store affiliate program. Monitors and powerful projectors are also sold for professionals who want to pull off stunning boardroom presentations and gamers willing to do what it takes to win.
Sitewide savings – One week only – Up to an EXTRA 15% off and free shipping on your choice of product!
---
As sophisticated as ever, Calvin Klein is the American fashion house that your site visitors already know and admire. Exquisite undergarments, apparel, and accessories for women and men can be acquired through this online outlet, currently at prices likely to convert a few clicks.
Take an Extra 40% Off Sitewide at Calvin Klein – Valid 8/29 through 9/5
---
The Bloomingdale's affiliate program makes available to your patrons a wider selection of the fine fashions they've come to admire in the retailer's high-end department stores for well over a century now. That said, they remain a pillar of their industry by featuring contemporary designer clothing that trendsetters far and wide fawn over.
The Labor Day Big Brown Bag Sale! Save 40-60% on almost all sale items at Bloomingdales.com. Offer valid through Sep 4.
---
Make the most of these enticing end of summer savings available to market on your landing page via the FlexOffers.com network!