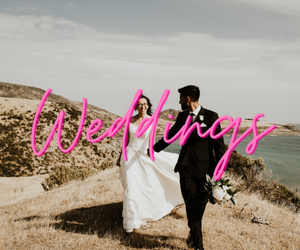 Whether planning to make the wedding of their dreams a reality or confirm their love for each other with a vow renewal, the FlexOffers Marketing Team has curated a list of deals guaranteed to help couples have a fabulous wedding celebration without going over budget.   
Promote these engaging wedding deals on your page now available on the FlexOffers network!
The new David's Bridal wedding dress collection offers nothing less than their signature artistry in every stitch. Whether brides-to-be order online or buy in-store, they are privy to stunning wedding dresses made with breathtaking styles and highly skilled craftsmanship. For a limited time, Diamond Members can save up to $100 off regular price wedding dresses when they shop at davidsbridal.com.
Before walking down the aisle, brides will want to stock up on everything they need to complete their desired look. At Zappos.com, women will find an array of wedding essentials such as stylish heeled shoes, comfortable undergarments, and beautiful party dresses suitable to help them look and feel their best on their big day. 
Shop Zappos: Bridal bliss - Find essentials for your big day from the perfect shoes to dresses and accessories!
As wedding season rapidly approaches, Macys.com has curated a unique selection of wedding and engagement gifts suitable for your customers to celebrate the happy couple. Macy's gift and registry guide provide patrons access to the soon-to-be newlyweds' picks – from home décor, kitchen essentials, and other products they will cherish now and throughout their marriage.
Shop the Macy's Everyday Gift Guide for Wedding Gifts + Free Shipping at $25+!
Constructed with the latest and most innovative technologies, Converse shoes are built for all-day wear for couples to dance late into their wedding night in complete comfort. From white wedding sneakers to shoes that shine and shimmer, brides and grooms can choose from a great selection of custom wedding shoes and stand out on the day they say "I do".
Shop the Converse Wedding Page
If the brides among your audience are in search of beautiful bridal undergarments that will provide maximum support on their wedding day, then they needn't look any further than Bare Necessities. The Bare Necessities Wedding Shop is the one-stop destination for lacy and romantic bridal lingerie. Its size-inclusive catalog of intimate bridal apparel features unique lingerie designs, comfortable shapewear, and embellishing hosiery designed to help brides feel confident from the inside out.  
Bare Necessities Wedding Shop | Bras, Lingerie, Shape, Swim & More
The Nordstrom Wedding Shop provides wedding guests an assortment of occasion-worthy styles for women, men, and children. When shopping at Nordstrom.com, customers will find vibrant guest dresses, stylish suits, and all the accessories needed to complete their outfit. Now, shoppers can obtain free shipping services when they shop their wedding day essentials at Nordstrom. 
Get ready for the big day in style! Free shipping on wedding day essentials like clothing, shoes, and accessories at Nordstrom
When choosing a wedding venue, couples need to consider a place where they can create the atmosphere that best fits their wedding plans. Hotels.com offers soon-to-wed couples stunning event venues from various destinations to plan their dream stay for them and their guests. Currently, at hotels.com, couples can obtain free cancellations on most hotels when they book now and stay later.
US - Wedding Destinations - Let Hotels.com plan your big stay with the perfect destination for you and your guests. Free cancellations on most hotels when you book now and stay later.