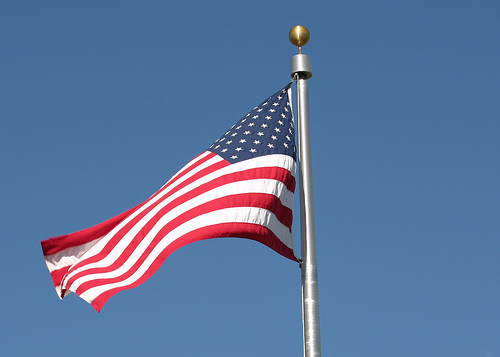 Conceived as a solemn day of remembrance for those who have served our country, Memorial Day also marks the unofficial start of summer for millions around the country.
Summer means getting back into shape, hosting unforgettable celebrations, and looking your best all the while. It is a time for friends and families to come together and create the memories that make everything worth working hard for.
For publishers, this is an incredible opportunity to provide your audience with the means for their summer fun needs. Millions have already begun preparing for Memorial Day- are you ready?
---
Harder, Better, Faster, Stronger
As the temperature heats up, people are working harder more than ever to make themselves better, faster, just in time for beach season. Sears and Sears Canada offer many of the best name brand treadmills, ellipticals, and exercise machines available today, as does SmoothFitness.com and Rakuten.com Shopping.
If your audience members prefer sculpting a sleek physique outdoors, they'll definitely need the proper footwear for better performance and preventative protection for aching joints later in life. Some of the companies racing to make it into closets of athletes this summer include household names like Footlocker.com, adidas, and PUMA, and the top quality specialty shops Soccer.com and The North Face.
Make the Scene
After putting in all that hard work at the gym, you can't be caught in the same drab clothing seen in last year's summer fun photos. New clothing collections have already started hitting the shelves for men and women at Macy's, JCPenney, Bloomingdale's, Lord and Taylor, and Saks Fifth Avenue. Free spirits shopping for indie appeal on the beach should check out Free People, or browse Avenue or LOFT for other great looks.
In addition to stylish clothing, proper skin protection is essential in the sweltering summer sun. For some of the best skincare products available, your web traffic will want to browse Clinique, Elizabeth Arden, and Yves Rocher, or other top quality outlets like DHC Skincare, Sally Beauty Supply, Stila Cosmetics, and e.l.f. Cosmetics.
Grillin' and Chillin'
Nothing tops off an incredible afternoon on the beach or at the park like a sizzling summer cookout. The Walmart.com, Target.com, Camping World, and CHEFS Catalog affiliate programs all offer numerous name brand grills and outdoor cooking supplies to feed hungry masses. For prime party fare, you can't go wrong with Omaha Steaks or the luscious libations from wine.com.
This is Summertime
From fun family gatherings to beautiful bonfires with best friends on the shore, Memorial Day is a time to sit back and unwind. This seasonal celebration won't be nearly as fun for your site visitors unless they get in shape, look their best, and provide a few tasty treats fresh from the grill. If you want to celebrate yourself this summer, there's no time like the present to start promoting these affiliate programs and more on your website.