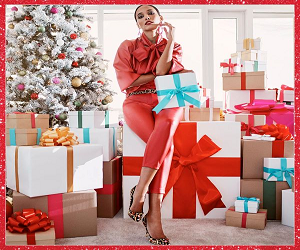 The most wonderful time of the year is rapidly approaching, and the team at FlexOffers.com has gathered some of the greatest offers for shoppers to complete their shopping list. Provide consumers access to exclusive discounts through these exciting holiday shopping deals now available on the FlexOffers network!
---
A quality backpack not only carries the essentials but also provides insight into one's sense of fashion. Fortunately, Calvin Klein offers versatile bags and backpacks that add style and functionality to its customers' everyday lives. Calvin Klein's bags are made from sustainable, durable materials with minimalistic designs and ample carrying space. This holiday season, shoppers can save up to 25% off Calvin Klein's Fall Shop when they shop at calvinklein.us.
Shop Now for 25% Off Our Fall Shop + 25% Off Underwear at CK.com!
---
A stylish, cozy sweater is a wardrobe staple for all fashionistas during the wintertime. From comfy oversized sweaters to stylish fitted tunics, New York & Company offers women unique designs in a variety of sizes meant to help women look and feel confident during the holiday months and beyond.
Friends & Family Event: 40% Off Everything & 50% Off When You Use Your Runway Rewards Credit Card With Code: RUNWAY50
---
At Uniqlo.com, customers will find an extensive collection of blazers, jackets, and coats comprised of quality materials, guaranteed to keep them warm at all day long. UNIQLO is well-known for its innovative technology and versatile apparel, designed to adhere to the customers' lifestyles. UNIQLO's customers can now purchase the brand's newest fleece collection starting at $29.90, in a variety of styles.
Fall is here! It's time to refresh your wardrobe with UNIQLO's collection of super-soft fleece. Shop a variety of styles starting at $29.90.
---
New Balance's inventory of athletic footwear has something special for all the athletes and gym junkies on every holiday shopping list. When browsing through newbalance.com, customers will find footwear ranging from all-time classic designs to the latest cutting-edge performance, suitable to resonate with varying degrees of individual style. Currently, New Balance customers can obtain 20% off select sneakers and apparel when using the code FEAST at checkout.
Promote New Balance Athletic Shoe Affiliate Exclusive!
---
If holiday shoppers are in search of a gift that the outdoor explorers in their lives will appreciate, then they needn't look any further than Keen Footwear. At Keenfootwear.com, customers will find a variety of waterproof, insulated boots made from strong leather and cushioning soles that will keep their feet well-protect during their next outdoor adventure.
It's spend & get time at KEEN! From now until Nov. 19, when you spend $125 or more, you'll get $25 to shop Dec. 1-23! Plus, Free Ground Shipping on orders over $100! Keenfootwear.com
---
As temperatures continue to drop, beauty experts will assuredly begin updating their skincare routine to keep their skin hydrated through fall and winter months. CurrentBody is the online destination for home-use health and beauty technology. Its user-friendly site grants customers access to a wide range of beauty products from reputable brands such as FOREO and NuFACE, certified to nourish and rejuvenate their skin.
Get up to 55% OFF + EXTRA 10% OFF on ALL Christmas Sets, including favourites like FOREO and NuFACE, while stocks last.
---
Finding a gift that young adults will appreciate can pose somewhat of a challenge to holiday shoppers. Luckily, Aeropostale offers high-quality denim and fashionable clothing guaranteed to keep them in lockstep with the latest trends. Not only will Aeropostale customers have an opportunity to explore the latest trends when they shop at Aeropostale.com, they'll also receive exclusive discounts codes, and free shipping options during Aeropostale's holiday sale event!
Online Only! 15% off $75+ Purchase + Free Shipping with code 15OFF75. Excludes clearance. Merchandise cart total must be $75+ for discount to be applied.
---
Whether in search of a crystalline ornament to showcase as a decorative piece or shiny jewelry to parade around with at the next holiday party, crystal connoisseurs can find exactly that when they shop at Swarovski.com. Swarovski features products forged with supreme craftsmanship that enhances the sparkle of each crystal. From charming jewelry and elegant watches to sparkling crystal creations, Swarovski has unique pieces designed to add festive shimmer to every style.
Shop Swarovski for the Holidays!
---
Market these exciting holiday shopping deals on your landing page now available via FlexOffers.com today!