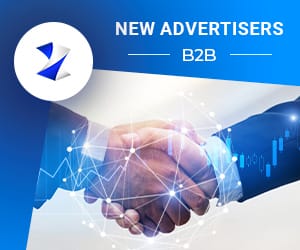 FlexOffers.com is eager to introduce new affiliate programs in the B2B market to help you turn clicks into cash during this last quarter of the year.
The untapped potential of B2B affiliate programs is a goldmine for publishers looking to make a serious profit in the last quarter of the year. Based on the latest market trends from Deco Network, B2B sales account for 80% of global sales. With a high average order value of $453.66 and high payouts, B2B campaigns present a fantastic opportunity for any affiliate who wants to see a high return.
As the holiday season approaches, businesses are likely to increase their marketing efforts to reach new audiences and boost their sales. In order to help our partners make the best of the last quarter of the year, our team has gathered a list of new advertisers guaranteed to boost their earnings.
Want to finish the year strong? Partner with these B2B affiliate programs and promote their products to generate significant profits with FlexOffers.com!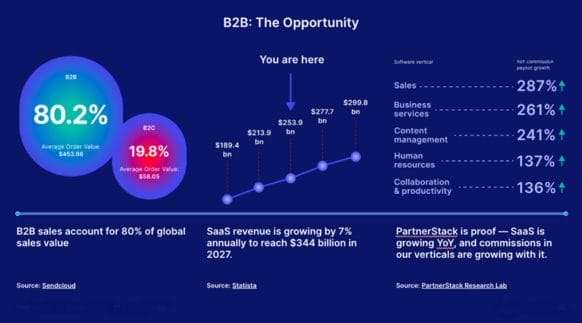 The FlexOffers team has been tracking growth in several B2B categories such as Business Solutions, Software and Services (Human Resources), Marketing, and Advertising (Content Management).
Other high volume category recommendations:
Another category that is emerging is Corporate Fitness – we have witnessed considerable growth, and based on this trend, this would be a category to look out for.
Top new advertisers to promote this month include:

Bambee

Looka

Omnisend

Close

Sprout Social

Apollo.io

Social Boost

Monday.com

Alliance Virtual Offices

Vitality Corporate Fitness

Gympass

Deel

CloudTask

Oyster

GoHire

Breeze HR

Packhelp