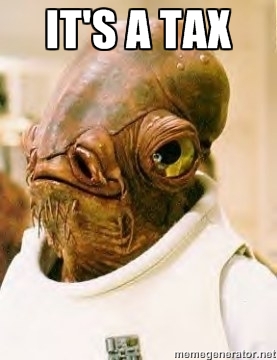 As your audience members' W-2 forms start arriving in the mail, many of them will want to file their federal tax returns right away to avoid the unnecessary stress that stems from procrastination. Instead of waiting until right before the IRS Tax filing deadline, FlexOffers.com is highlighting offers from some of the industry's biggest advertisers to market on your landing page today!
Put down your shoebox full of receipts and promote these tax prep deals now through the FlexOffers.com network!
---
---
EZ Made Easy
Selecting which company to trust their information with when filing their federal tax returns can be a daunting task for your readership, but not if they select reputable organizations they already know and trust.
Having helped Americans keep more of their money for decades now, it's no wonder that Turbo Tax software is among the best-selling out there. Their software is always up-to-date with the latest tax laws and tech innovations, including safety measures that are tested daily by a dedicated Privacy Team. You can currently save 25% on TurboTax and get your biggest refund (ends 2/15).
The eSmart Tax affiliate program is another intelligent option for tax filing, particularly with the provisions they offer. If your patrons start their return today they can pay today's rates upon completing said submission, even if done so later in the year at their convenience. Those that frequent eSmart.com now can get 30% off eSmart tax filing.
TaxACT's proprietary software is designed by programmers, certified public accountants, and tax accountants to ensure precise accuracy. As such, this affordable platform features the utilities and support that has kept customers coming back since the company was founded in 1998. This is tax filing made easy; simply prepare, print, and file your tax returns online.
A real bargain, filings through the E-file.com Tax Preparation affiliate program are up to 50% less expensive than some of their competitors. Your site traffic can save 30% at E-file.com and file in just a few minutes, though qualified tax support is on-hand should any questions arise.
Time-Saving Tips
As important as it is to select the tax filing software that best meets your needs, it is just as crucial to make sure all your financial ducks are in a row before the process gets going.
Your web visitors can save time and money organizing their piles of documents with Neat scanners from The Neat Company. Users can create custom folders in which they can file specific paperwork, eliminating much of the confusion they would normally endure.
Though not necessarily a retailer that comes to mind when filing your taxes, Best Buy Co, Inc. does sell some electronic devices that can prove quite handy. You can protect your identity this tax season with document shredders starting at $29.99, because as we all know, the only clean paper trail is no paper trail.
A trusted resource, TaxExtension.com simplifies the means of applying and verifying IRS tax extensions online. Avoid late filing penalties with 20% off Personal Tax Extension with promo code TWENTYOFF at TaxExtension.com.
Just as your readers shouldn't wait until the last minute to file their taxes, you shouldn't hold out to capitalize on all the viable preparation products out there. Make the most of these discounts on FlexOffers.com today!