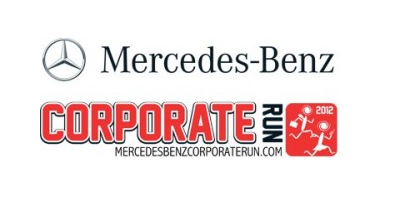 During the 27th running of the Mercedes-Benz Corporate Run on Thursday, April 26th, FlexOffers will be joining hundreds of other companies at Bayfront Park for the 5K (3.1 mile) trek through the streets of Downtown Miami.
This is the first year that FlexOffers will be participating in the event touted as "The Best Office Party in South Florida," which consistently attracts about 25,000+ participants and promotes running and walking as a means to a fit, healthy lifestyle for people from all walks of corporate life.
The positive effects of the Mercedes-Benz Corporate Run are twofold for FlexOffers, as the event both offers a fun team building opportunity for our employees and promotes the healthy habits that can lead to a healthier overall company.
From MercedesBenzCorporateRun.com:
Studies show that workers who exercise have fewer sick days and maintain a higher level of energy during the day. They are more productive in their work. We believe that for every dollar spent on our health and fitness programs, three dollars are saved on health care costs. Also, it adds value by improving employee health and morale. Perhaps no other single event has aroused the health consciousness of South Florida's corporate executives as much as the Mercedes-Benz Corporate Run Series.
Training for Top Honors
While all fitness levels are welcome to participate in the Mercedes-Benz Corporate Run, some members of the FlexOffers team have made changes in their regular regimens in anticipation of Thursday's event. "I've been doing a bit more cardio in my daily workouts by incorporating longer jogs and running on the treadmill," said Omari, a 30-year-old blog writer with FlexOffers. "It's another way to see a different side of co-workers you spend so many hours with."
There will be plenty of employees on hand at the official FlexOffers tent after the race, supporting fellow co-workers like Omari in the post-race festivities at Bayfront Park. Events like the Mercedes-Benz Corporate Run are the perfect opportunity for FlexOffers and other local participating corporations to boost employee morale, reinforce teamwork bonds, and increase positivity in the workplace.
See You at the Finish Line!
The entire team at FlexOffers has been buzzing for weeks leading up to the Mercedes-Benz Corporate Run this Thursday, training harder and foregoing a few extra cookies at lunch in favor of healthier fare. We're definitely looking forward to finishing strong our first year at the event, and hope to see many of our local neighboring partners and businesses there!