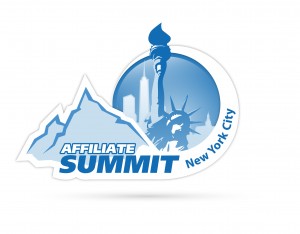 With the summer heating up, things are getting interesting over at FlexOffers.com's offices. We're getting ready for Affiliate Summit East 2012 which will take place at the always stylish Hilton New York on August 12th thru the 14th.
FlexOffers.com will have a booth and a Meet Market table set up to give you the latest news from our network, including our newly integrated FlexSearch-Enhanced for publishers to better navigate the thousands of programs and products we have to offer.
---
Look for us on the show floor. We'll be located at Booth #106 in Rhinelander Gallery, located on the first floor of the Exhibit Hall, from Sunday, August 12th through Tuesday, August 14th. Don't forget to come by our Meet Market table in the Americas Hall II at Table #57 on Sunday, August 12th.
Keynote Speakers
We will be on hand for the duration of the event to learn from industry leaders and make new friends. Sara Levinson, who has worked with numerous global brands and served as a member of the Board of Directors for companies such as Macy's and Harley-Davidson, will be one of the keynote speakers on Monday, August 13th. Other keynote speakers on hand will include Ntiedo (NT) Etuk of DimensionU, and Dave Cupples, Chairman of FatCowBusiness.com.
Scheduled Events
The scheduled events promise to be highly informative and entertaining. Here are a few we're looking forward to attending:
Google's Changes – What Matters and What Doesn't
Link Building in a Post-Penguin World
Ask the SEOs
Ask the Experts Roundtables
Affiliate Karaoke (always a crowd favorite)
Standing Out from the Competition
Don't forget to come say hello at our booth and Meet Market table. Here is a map of the exhibit hall to help you get around, and this is a link to Affiliate Summit's main page in case you need more information.
We hope to see you there!