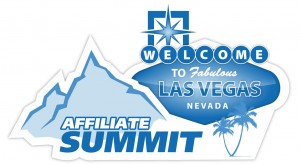 The FlexOffers.com team is back in Miami following a successful appearance at Affiliate Summit West 2014!
Aside from a nagging cold and minor jetlag, we brought back a wealth of knowledge from our time in Las Vegas to perpetuate the positive growth of our platform. Our publishers and advertisers will soon be witnessing the effects of this experience firsthand as the year and our company continues to progress.
We would like to thank all of the professionals in attendance at ASW 2014 who took the time to meet with us during the event. Having had busy schedules ourselves, we know your time was precious and appreciate the opportunity to network and benefit everyone involved. To those who may have just missed us, feel free to reach us at [email protected]– we'd love to hear from you still.
There were meetings all day, social networking events all night, a few familiar faces, and plenty of new contacts made in the few days we spent on The Strip. Plenty of buzz surrounded our exhibit booth as well, and not just because we were raffling off a few new Amazon Kindle Fire HDX tablets.
Speaking of which, the winners for the FlexOffers.com ASW 2014 Giveaway have been drawn!
imwave is a new kind of search engine marketing agency. Working on a performance basis, enables us to focus on building long term win-win relationships with our clients who, because we are paid on performance, are often able to budget our efforts as costs of goods sold, rather than typical advertising expenses.imwave, inc. is one of the leading performance search marketing agencies in the industry, focusing primarily on building and launching effective pay-per-click search engine keyword marketing campaigns where imwave pays for the marketing expenses on behalf of companies who pay commissions for the sales and leads generated. imwave has served over 6 Billion ads and generated over 150 Million leads to our clients web sites. We have invested more than $25 million in search engine advertising for our partners and have generated over $300 Million in sales for our partner's companies.
Alysia Dupoy, FindTheBest.com
FindTheBest equips people with the best information and research tools to think like experts. The company collects information on hundreds of topics, from colleges to smartphones to dog breeds, while providing filters, visualizations, and side-by-side comparisons to help users make the best, most informed decisions possible. By giving consumers and businesses access to the most authoritative sources and empowering them with the tools of a specialist, FindTheBest is creating the ultimate research hub.
Each month, 25 million in-market visitors use FindTheBest to evaluate products and services. Make sure yours are considered and ultimately chosen.
Larry Tumacder, Answers.com
Answers.com is top-25 comScore site, offering one-stop solutions for integrated media across mobile, social and the desktop. Asking questions is one of the most basic human activites. People want to know why. And how. And how to. And when and where. Often, they are looking for the answers that help them get through their day. And make their day better. As you read this sentence there are more than 75,000 people actively asking, answering, learning and sharing on an Answers property. In a typical month, they touch more than 130 million people on the web, 40 million on social network applications, and 42 million on mobile. Answers.com is a company of influencers, subject area experts and influencers with a passion for sharing information. 
Congratulations to all the winners; your brand new Amazon Kindle Fire HDX tablet is on its way!
Affiliate Summit West 2014 was definitely a wonderful and worthwhile experience, but now all hands are on deck in preparation for the Rakuten Marketing Symposium San Francisco on January 29 and 30. If you'd like to meet up with the FlexOffers.com team while in San Francisco to discuss furthering your affiliate marketing ventures, reach us through [email protected].
Hope to see you all there!