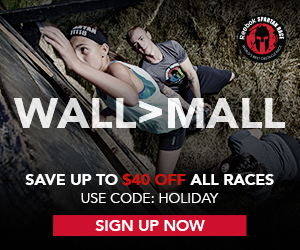 Black Friday brings discounts on products for every type of audience member your website attracts. Foodies, coffee lovers, fashion icons in the making; shoppers can expect to save big on gifts today through Monday, with enough left over to treat themselves to something nice.
Promote these Black Friday deals for everyone on your site via the FlexOffers.com network!
---

Saks Fifth Avenue
While Thanksgiving may be over, there are still plenty of social events in the coming months that your readers will need to dress up for. They can do so for less when they shop the Saks Fifth Avenue affiliate program today, which is boasting up to 60% off select designer clothing styles all weekend long.
CYBER WEEKEND EXCLUSIVE Spend $250-$3,000, Earn Up to a $700 Gift Card. Use code: NOV15 (Valid 11/28-11/30) Shop Now!


L'Occitane en Provence
The ultimate collections of beauty products are on sale during Black Friday through the L'Occitane en Provence affiliate program. If your web patrons are wondering what to get for an office Secret Santa swap or a relative they don't know as well as they'd like to, these universally praised fragrances and hand creams are a great option.
Free 5-Piece Festive Gift with $65 Purchase! Use Code: SEASON at checkout


Starbucks Store Online
With all of the late night gift wrapping sessions coming up, it only makes sense to order a few Starbucks products to keep the elves energized. Seasonal whole bean coffee blends, heartwarming Tazo teas, and collectible travel mugs to tote drinks through busy shopping malls can all be sourced here.
Buy 2 Get 1 Free Thanksgiving Blend Whole Bean Coffee! Just Add All Three to Your Cart US Only! Online Only Offer! While Supplies Last!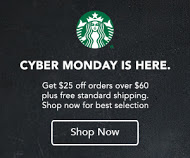 Chefs Catalog
Now your web traffic's gone and done it. One passing comment at the Thanksgiving table has led to them hosting a holiday party of their own next month, and they don't have the tools to get the job done… yet. The best kitchens start at ChefsCatalog.com, which sells cookware sets, knives, appliances, bakeware, and everything else that cooks at all skill levels would require to get the job done save for experience. It's best to just order now and get some practice baking sessions in.
Black Friday Sale – Calphalon Fry Pans Set of 2 $39.95 Plus Free Shipping!


Spartan Race
Winter is no excuse to let one's figure go, particularly if they're in training for an upcoming Spartan Race event. They're running a promotion through Sunday granting discounts off of entries to all of their race tier levels, including the dreaded Beast. Enjoy those Thanksgiving leftovers while you still can.
Black Friday Savings! Save $20 Off Spartan Sprint, $30 Off Super, $40 Off Beast. Valid 11/23 through 11/29/15. Use Code: HOLIDAY. Sign Up Now!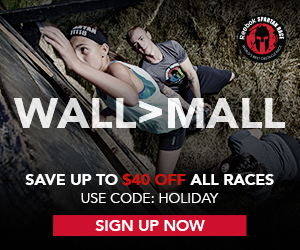 ChampionUSA.com (Hanesbrands Inc.)
Whether training for a rigorous obstacle course race or lounging about with the family watching football, the unbelievably comfortable workout apparel from ChampionUSA.com (Hanesbrands Inc.) is a great way to go. They feature specially-designed collections for running, basketball, yoga, swimming, and other sporting activities, which make thoughtful gifts for the hard-working people in your readers' lives.  
Black Friday/Cyber Week! Deals up to 70% off. Click link to activate offer!


Blackheart Lingerie
Stylish, empowering, and undeniably attractive, Blackheart Lingerie products are likely to put more smiles on faces this holiday season than any sweater or HDTV on the market. Blackheart Lingerie pushes the idea of the "little black dress" to the limit with ferocity, all the while enticing shoppers with undergarments that are unlike any in their dresser.  
Black Friday/Cyber Monday Sale – 40% Off Site + Free Shipping Over $25 at BlackheartLingerie.com!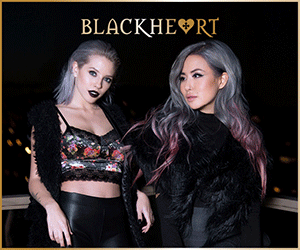 There are discounts for everyone this Black Friday at FlexOffers.com! Market these and other enticing price cuts on your landing page today!