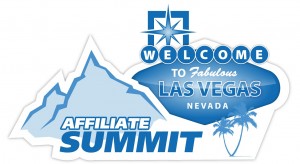 Following the incredible honors recently bestowed upon us in the Revenue+Performance Top 20 Affiliate Networks 2014 Survey, FlexOffers.com is furthering business relationships with our advertisers and publishers like never before at ASW 2014!
It has been a whirlwind experience networking with so many people during what feels like far too short a period of time in Las Vegas. Whether at our exhibit booth (#340), in meetings, on the dance floor, or during impromptu run-ins while in line for coffee, we are pushing for positive growth of our own platform and each other affiliate marketing entity we work with.
Though the conference is drawing to a close, there's still a window to meet with our team if you'd like to work with one of the top affiliate networks in the industry. Don't forget, you can stop by exhibit booth #340 anytime or reach out to us through [email protected] to schedule some time with us before Affiliate Summit West 2014 comes to an end.
If you still haven't entered to win one of THREE new Amazon Kindle Fire HDX tablets FlexOffers.com is giving away, today is also your final opportunity. Stop by, say hi, and possibly score yourself a new tablet just for making a great new industry contact!
Though we long for the warm winter at home back in Miami, the smiling faces we've seen thus far during our Las Vegas venture has helped make ASW 2014 as inviting and worthwhile an affiliate marketing event as one could hope for.
There's only one day left for Affiliate Summit West 2014- meet with FlexOffers.com and make it really count!