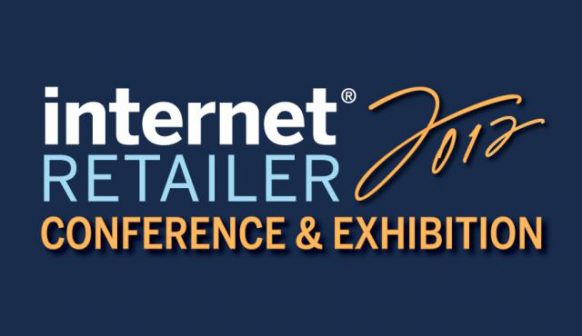 The 8th Annual Internet Retailer Conference & Exhibition (IRCE) is being held in Chi-Town's McCormick Place West from June 5th thru the 8th, and FlexOffers.com will be in attendance.
There are 8,000 e-retailers scheduled to attend the conference, with more than 100 sessions and expert speakers. Speaking of experts, Fareed Zakaria, host of CNN's Global Public Square with Fareed Zakaria, will be on hand to discuss the internet and its impact on the global scene.
---
Keynote speakers include Barnes & Noble CEO, William Lynch Jr., and Alexis Maybank, founder and Chief Strategy Officer of Gilt Groupe. There will also be other special guests like Walmart.com President and CEO, Joel Anderson.
Hands-On Workshops on Marketing Strategies 
There will be workshops designed to give attendees a better understanding of content and marketing strategies, which they can implement in their websites to be more successful.
The workshops are as follows:
Search Marketing Workshop – Staying Ahead In A Fast-Moving Game
June 5 (7:30 am – 7:00 pm)
This workshop will focus on new SEO methods that competitors are adopting to maximize their search results, and popular live critiques of web sites from an SEO perspective.
E-Commerce Technology Workshop – Previewing Cutting Edge Technologies
June 5 (7:30 am – 7:00 pm)
This workshop will help e-retailers understand the latest technology developments and how to harness them for e-commerce success.
E-Retailing Profitability Workshop
June 5 (7:30 am – 7:00 pm)
This series of sessions will help attendees develop a cohesive strategy to earn profits using a well-laid out plan.
Social Workshop – Harnessing Social Networks For Sales
June 8 (8:30am – 4:15pm)
This workshop will help retailers understand how to use Facebook to their advantage, when certain Facebook strategies make sense and when they don't, and whether they have an effective Facebook presence.
Mobile Workshop – Winning The Future Of Retailing
June 8 (8:30am – 4:30pm)
This workshop will delve into the latest mobile technology and marketing developments, as well as a glimpse at what's yet to come.
If you need more information on the event, check out http://irce.internetretailer.com/2012/ .
We hope to meet you there!