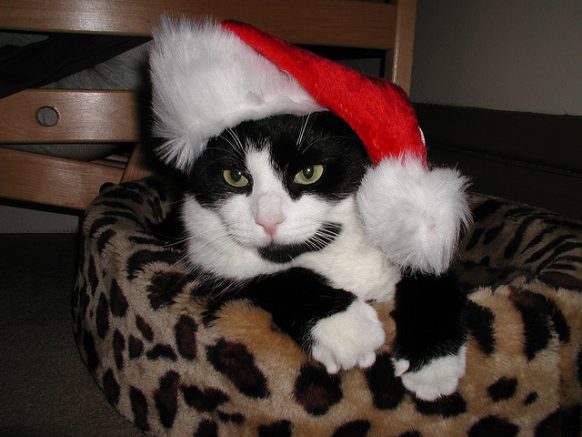 The final Holiday Bargains blog we're featuring on FlexOffers is dedicated to your readers who have waited until the last possible week to purchase presents for their loved ones. Advertisers have taken notice of this trend and are promoting expedited shipping offers to help seasonal shopping stragglers make the Christmas morning cut.
Make the most of the procrastinators still shopping for gifts with these deals from FlexOffers.com!
---
---
Holiday Homebodies
A safe bet for shoppers still uncertain about what to buy for their family members, home décor can delight others all year round. Through the Lillian Vernon affiliate program, one can find plaques, kitchen tools, and even accent rugs that can be personalized for an extra special holiday touch. Those that visit LillianVernon.com now can get free shipping on all orders over $59 with promo code 35JAO100 (valid from 10/1/14-1/5/15).
Designer outlet for those that believe in equality, diversity, and tolerance, Love and Pride is loaded with chic knickknacks that would look great in any modern living space. Ordering from them is easier than ever before with free US 2nd day shipping on purchases over $99.
While not necessarily considered "home décor," a name brand HDTV from Best Buy Co, Inc. is most certainly my type of wall ornament. Patrons at BestBuy.com can still shop for amazing gifts at $100 or less, plus receive free two-day shipping on thousands of items.
Universal Adoration
What can your audience members get for the people on their holiday shopping list that seemingly have it all?
The Perfumania.com affiliate program is an evergreen provider of practical gifts that people will actually make use of on a daily basis, and are touting free 2nd Day shipping upgrade on all orders of $65 or more. Stylish shoes are also a sound option, and those that frequent Heels.com can enjoy free 2nd Day US shipping and returns on all orders.
Should your web traffic simply want to give out a plethora of gift cards to friends and well-wishers this winter, Raise.com is the place to go. There, they can buy and sell gift cards from some of the biggest companies on the planet, including Walmart, Best Buy, Toys R Us, Starbucks, and other favorites. Anyone wishing to transfer their credit from one establishment to another can do so through this platform, which is an incredibly convenient service seldom available anywhere.
Knowing that there are still mobs of consumers crowding shopping mall parking lots every evening should be motivation enough to place these banners from FlexOffers.com on your page. Get to it, publishers!