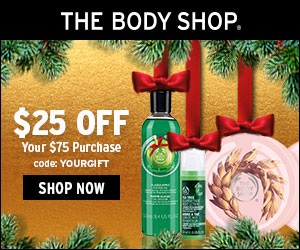 In just over a week's time, social media sites are going to be flooded with pictures of family and friends gathering together to enjoy the first of many winter holiday feasts. As such, now's the perfect time to market the top health and beauty products on your landing page so everyone can look their best.
Check out the incredible beauty products available to promote this holiday season via FlexOffers.com!
---
Murad Canada
It's easy for your audience members to find their perfect beauty regimen through the Murad Canada affiliate program. They stock specialty products focused on combating the signs of aging, acne, and other skin imperfections, so there's something suitable for women and men at any age.
Shop for Murad Anti Aging Skin Care at Murad Canada

Vitamin World

While your readers should be taking multivitamins and essential oils on a regular basis, the digestive health supplements sold through Vitamin World can prove particularly useful this time of year. This storefront also sells cleansers, protein powder, and superfoods for when it's time to get back in shape… as soon as the leftovers run out.
Black Friday Preview! 30% Off + EXTRA 10% Off Your Entire Order. Includes Free Shipping. See Details. Code: FRIDAYP. Ends 11/26 11:59 PM PST.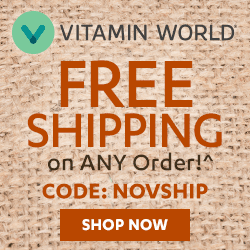 Sephora.com, Inc.

Whether shopping for themselves or anyone else this winter, your patrons will be pleased with the array of stylish makeup and body moisturizers sold through the Sephora.com, Inc. affiliate program. Even without a cosmetology degree, customers will appreciate all of the beauty tools, such as brushes and applicators, sold here.
Choose 1 of 3 Holiday Bags with 12 Party-Ready Samples, Free with Your Purchase!

L'Occitane en Provence
With thousands of brick-and-mortar stores all over the world, L'Occitane en Provence is already widely known as a popular retailer of fragrances and skincare goods. Your page visitors will love enveloping themselves in the aromas of lavender, jasmine, and rose that are so prevalent in these fine designer products.  
Your Luxurious VIP Holiday Gift Free With any $80 Purchase – $40 Value! Use Code: LUXURY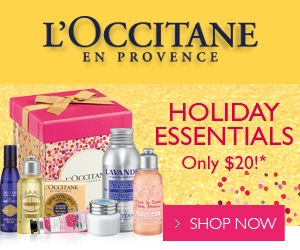 The Body Shop
Happiness is made daily at The Body Shop, be it with their popular Glazed Apple hand cream, Honey & Oat 3-in-1 scrub mask, or any of their other alluring beauty products. Don't worry, no one will judge if you smell your own hands a bit after applying a bit of Frosted Plum body butter; we do it too.
Shop Vitamin C Daily Moisturizer SPF 30 for Only $20 at The Body Shop!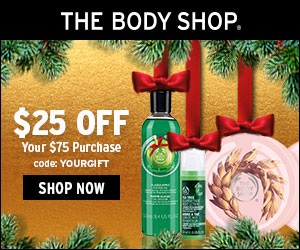 Macys.com
The designer beauty products sold at Macy's department stores can also be purchased online, thus eliminating the inherent stress of shopping at a mall in the winter months. Their gift sets in particular serve as exceptional options for anyone unsure of what to get a friend, coworker, or loved one when exchanging presents.  
15% off Thanksgiving Sale + Black Friday Specials & Free Shipping at $50 with code THANKS. Valid 11/25-11/28

It's the most wonderful time of year to save on health and beauty essentials. Make the most of these and other promotions currently available through the FlexOffers.com network!