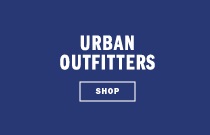 In this first entry of FlexOffers.com's multi-part Holiday Shopping Havens series, we explore Urban Outfitters, whose selection of vintage-inspired apparel and décor has made them ubiquitously popular with millennials the world over.
As the winter holidays are just around the corner, it's a perfect time for you to capitalize on all of the trendy finds stocked at this retailer. Take a look at some of the season's hottest gifts currently available to promote via the Urban Outfitters affiliate program!
---

You Are Gifted at Urban Outfitters
Urban Outfitters – Holiday Gift Giving Ideas for the Cold Weather! 
Gifts for Him at Urban Outfitters
Gifts for Her at Urban Outfitters
In anticipation of all the high traffic their website is going to experience this season, UrbanOutfitters.com has organized many of their best presents in a convenient, centralized hub known as You Are Gifted. From there, shoppers can browse and buy items for her, him, and the home, as well as a few seasonal-specific sections featuring stocking stuffers and holiday trim to truly light up a room.
What's more, if your readers are gearing up to host their first holiday party, Urban Outfitters has them covered. Cheeky party favors, bartending essentials, and other Instagram-worthy accessories are also available through this outlet.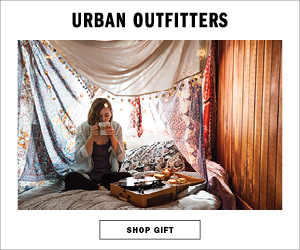 Urban Outfitters Stocking Stuffers 
Gift cards, as convenient as they are, are about as impersonal as handing a person a blank greeting card filled with cash. With Urban Outfitters' diverse inventory, though, your patrons will be able to show their friends and family how much they truly care.
Scrolling below the fold of the You Are Gifted page at UrbanOutfitters.com reveals a whole plethora of tech toys that will make early adopters and hipsters as giddy as kids when Santa arrives. For example, the upcoming release of Star Wars: Episode VII – The Force Awakens on December 18 has propelled the BB-8™ App-Enabled Droid™ by Sphero to the very top of millions of holiday wish lists… including mine.
At the intersection of fashion and functionality is the Ringly Smart Ring, which notifies wearers of new messages on their Android or iOS smartphones via a discreet little light. The ring comes in different colors, and is an infinitely more polite alternative when in the presence of others than having one's face buried in their electronic device.
The young-at-heart will get a kick out of the multiple mini-drones stocked, as well as all of the classic video game consoles and toys sold to transport them back to more carefree years of their lives. Urban Outfitters also sells beanies, sweaters, scarves, waterproof boots, and a whole host of stylish clothing for playing in the snow or enjoying a hot chocolate outside around a bonfire with friends.  

Marketers trying to appeal to the twenty- and thirty-something crowds this winter will find that Urban Outfitters houses just about everything that demographic could want this holiday aside from erasing their student debt. To make the most of this affiliate program on your landing page, be sure to add the links and banners currently available from FlexOffers.com!