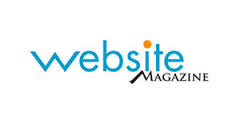 FlexOffers.com continues to advance in the affiliate marketing industry, this time ranking 16th on WebsiteMagazine.com's list of Top 50: Performance Marketing Platforms & Networks.
---
---
The list is comprised of affiliate networks "that have established themselves as essential solutions in the virtual world of performance marketing over the course of digital history." There are numerous titans of our industry ranked on this list, as well as up-and-comers with "innovative approaches" and "opportunities found nowhere else." Listed as high as we are, I'd like to think we're the latter on our way to becoming the former.
FlexOffers.com takes pride in everything it took to earn this achievement, including our optimized platform functionality, decades of combined experience, exponentially positive growth, and top-tier customer service. We are also extremely thankful for the endless efforts from our publishers and advertisers, whom we strive to do right by each day.
This honor both humbles and encourages our team, as we know the long hours it took to get to where we are today. FlexOffers.com is working to rank even higher next year, and all signs are indicating that will indeed be the case.