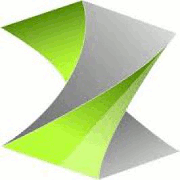 FlexOffers.com is pumped for the upcoming Independence Day festivities this weekend, and to celebrate we've added a slew of new advertisers ready to light up your website. Whether staying in or traveling abroad for the holiday, these programs are sure to get your readers in the festive spirit this Fourth of July!
Make way for the rockets' red glare and these new advertiser additions available this week at FlexOffers.com!
---
Dillards Inc.
The Dillards Affiliate program allows your readers to keep their confidence by offering a varied selection of merchandise from exclusive brands they love. From flip flops and watches to handbags and home decor, their inventory includes apparel and accessories for just about everyone in the family.
ABC's for great uniforms: easy care, no-iron, stain resistant. Dillard's is the school uniform headquarters. Remember, Dillard's offers 4% commission on all sales, including Gift Cards.
Fetch
That's right, FlexOffers.com totally made it happen. The Fetch affiliate program strives to foster the best pet owners in the world by providing the ultimate products and accessories their loving companions need to lead a long and healthy life. Your site visitors can keep their pets tranquil and happy during the loud fireworks displays this weekend with homeopathic remedies and sprays for anxiety relief.
Voucher Code – Fetch – The Pet Store From Ocado
Abercrombie & Kent
It's never too late to take another honeymoon. With the Abercrombie & Kent affiliate program your page patrons will be able to make time for that special someone in their life. As a superior luxury travel company, they offer personalized service regardless of the destination via abercrombieandkent.co.uk.
Coco de Mer
The art of lovemaking can be rekindled to its finest level with the right touch. Let your audience members zing up their private nights with sensual designer lingerie, sex toys, and other erotic gifts hand-made by artisans across the UK with the Coco de Mer affiliate program.
http://www.coco-de-mer.com/sale/
 Let freedom ring with attractive new affiliate programs like these and others added each week at FlexOffers.com!