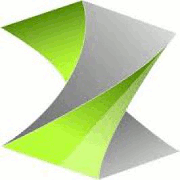 Summer's over but the sales are heating up here at FlexOffers.com! Take advantage of some of the hottest programs that will keep your content sizzling.
Let FlexOffers.com warm up your page with the newest advertisers brought on board!
---
Whether your page's visitors are searching for sneakers, boots, or sandals, everyone in the family can find more than one affordable pair of shoes through the Skechers – UK affiliate program. For an unforgettably comfortable fit at the gym or on-the-go, this retailer also sells trainers with memory foam inserts.
Skechers Flex Appeal – Flexible & lightweight, enhanced support & cushioning. Shop now.
Perpetuate an empowering aura that conquers all through glamorous and practical leather handbags, belts, wallets and other fashionable accessories found at the Linea Pelle Inc. affiliate program. Canine companions can be sassy too with the fabulous dog collars at this storefront.
We Believe in Second Chances. Shop "Back in Stock" Today!
The Daniel Footwear affiliate program brings your readers a large selection of runway-quality footwear from designers such as Michael Kors, Chanel, and DKNY. In addition to the attractive shoes they make available, danielfootwear.co.uk also carries messenger bags, cell phone cases, and other desirable accessories.
Sale – up to 50% off – Daniel Footwear
The SlimCentre affiliate program offers safe and simple solutions for wellness and weight loss through rich superfoods packed with antioxidants, metabolism boosters, and fat burners. Before starting a diet, individuals will also highly benefit from the full body detoxification products sold at slimcentre.co.uk.
Imagine if your home was a spa with the Classic Detox Foot Spa.
Strike While It's Hot!
It's much too soon to announce the coming of winter, but there's no reason to sigh off the milder seasons just yet. Blaze up your website with some exciting affiliate programs this and every week from FlexOffers.com!