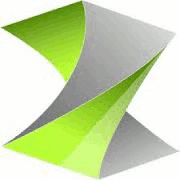 While reassuring that we don't actually have to worry about shark-filled tornadoes wreaking havoc on our cities, there are still lots of devastating deals online that your readers won't see coming until it's too late.
Like an unstoppable shiver of flaming sharks terrorizing B-list celebrities, there are plenty of promotions available from new advertisers this week on FlexOffers.com that your audience members would love to sink their teeth into. Check them out!
---
In this digital age, if a business or organization doesn't have a web page to show off their latest products and services, they may as well be invisible. The ZipZap Websites affiliate program provides a fantastic solution for small businesses wishing to build and launch a website (with mobile capabilities) in no time flat for a low monthly subscription and no contract.
Need a great business website? Get a ZipZap website today!

The NCH Software affiliate program offers professional software products compatible for Windows and Macs that can convert and edit video and audio files. Users can import video from almost any type of format, and even get them ready to post on YouTube. Plus, business owners who need some dirty work support can find software to manage customer invoices and track their inventory.
Express Accounts Accounting Software

It's just plain good manners—not to mention good karma—to give back to family members or friends who helped us in our times of need. Through the WorldRemit affiliate program your readers can conveniently prepare safe money transfers to anyone with a mobile number. Additionally, they offer guaranteed exchange rates and a quick service that's open to more than 100 destinations and 300 mobile networks across the world.
WorldRemit.com – Send money to over 100 countries around the world

If your web visitors are smart, independent individuals that are tired of waiting for an agent to publish their original creative works, then the Blurb affiliate program is for them. The site is an all-in-one hub that makes it accessible for any self-starter to design, print, publish, and even market their own book or magazine. Blurb.com's gift center also provides great ideas for sharing memories and family stories via picture books.
Shut Up and Drive
It's up to you to motivate your audience members to take advantage of alternative solutions that can help make their businesses better. Find new and innovative programs like these and others today at FlexOffers.com!