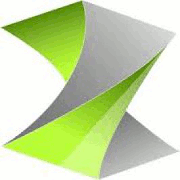 Keeping the same advertiser ads on your page can provide feelings of safety and security, but it can also have the inverse effect over time and shy away once eager readers from clicking through and completing a sale. This week, FlexOffers.com has added a few programs that may just give you the courage to break out of your comfort zone and potentially prosper more than you ever have before.
Switch up your webpage's content by promoting these new high profile retailers from FlexOffers.com!
---
When it comes to maintaining or renovating a home, one of the first retailers that come to mind is Home Depot. From appliances and hardware to paint and lawn care, the Home Depot affiliate program stocks thousands of top quality products at affordable prices. Plus, this storefront also offers rental services for those who do not own their own tools or a fitting vehicle to transport bulky items.
Click here to view the latest online and in-store promotions at The Home Depot!
Hosting a candlelight supper doesn't have to be an antiquated practice exclusive to the British upper class. Fancy dinner parties can be taken to a whole new level with the trendy and classy china collections designed by Brandie Gehan, sold through the B By Brandie affiliate program.
The AC Lens affiliate program primarily delivers a variety of brand name contact lenses at prices so great that your audience members will think they need a new prescription. They also carry modern glasses and sunglasses so every family member can see clearly while looking fab through rain or shine.
Save up to 70% on colored and tinted contact lenses at ACLens.com.
Practicing an extreme sport or high-intensity training such as weight lifting, wrestling, crossfit, or MMA, requires durable performance gear that is as rough as the fighter within. The Clinch Gear affiliate program gives athletes the freedom to workout with confidence through comfortable and versatile fabrics made to last.
FREE SHIPPING On All Orders Over $50
There's a fine line between consistency and complacency, particularly when it comes to marketing. Try something different this week with these new affiliate programs from FlexOffers.com. You never know- a little shake-up might do you good!