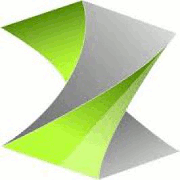 As the leaves begin to change, so should the advertisers on your webpage. Give your readers something new to behold during the year's most colorful season with the newest affiliate programs available this week from FlexOffers.com.
Welcome fall with these top retailers from FlexOffers.com!
---
The American Apparel affiliate program highlights hip, casual clothing, accessories, and shoes in a typical American style. Adults, kids, and dogs can choose from contemporary and vintage fashions in denim, swimwear, activewear, and more. Furthermore, American Apparel makes their products in the USA, and promotes a non-sweatshop atmosphere with fair wages for their employees.
Workout clothes can be just as chic as regular clothes. The Splits59.com affiliate program sells innovative breathable fabrics that are not only comfortable and form-fitting, but also look fantastic.
Splits59.com-Innovative Activewear for Women! Click Here!
Paying full price for a laptop is no longer an absolute necessity thanks to the Merk America Co. affiliate program. Professionals and gamers now have the option to get convenient Dell laptops from their Precision and Alienware models with major discounts, plus a full factory warranty and same-day delivery.
Save up to $1,000 on Dell laptops at MerkAmericaCo.com
Lifting the spirits of a special someone is just a click away through the Florist.com affiliate program. Whether for a birthday, anniversary, funeral, or graduation, individuals can choose from an assortment of beautiful flower arrangements with same-day delivery and low prices.
Shop Flowers and Plants from FTD ® Same Day Delivery Available
Spice up your content with more than just a taste of a pumpkin latte with these sweet retailers from FlexOffers.com!