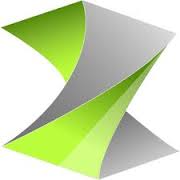 Halloween festivities are already in full swing at the FlexOffers.com offices, which means two things. First, there are way too many fake spider webs to anxiously swat at out of instinct. Secondly, the abundance of free candy makes a daily kale/carrot/mango protein smoothie taste far less delicious than it actually is.
As a Halloween treat, why not give your web patrons a taste of the new advertisers available this week from FlexOffers.com?
---
Sony Canada
Known across the globe as an innovator of stylish consumer electronics, the Sony Canada affiliate program gives your Canadian consumers an opportunity to get in on the fun. And there's plenty of fun to be had, particularly with an inventory that includes the PlayStation 4 and the Xperia Z3 waterproof smartphone.
Massive selection and low prices. Shop Sony direct for the best deals on VAIO laptops
CONFIRMED! The Discovery Channel Store is the best source for fans of entertaining educational television programming including MythBusters, How It's Made, and Dirty Jobs to find licensed collectibles and apparel. Past seasons of hit shows on the Science Channel, TLC, and Animal Planet are also sold, broadening their appeal to even more engaged viewers.
Shop Shark Week products & Shark Toy at the Discovery Channel Store!
Rather than paying full price for tablets, gift cards, and HDTVs, QuiBids gives shoppers the opportunity to purchase brand new products at a fraction of their MSRP. After buying inexpensive bids for use on their platform, your audience members can take part in exciting auctions for brand new items and save big!
REVEALED: How People Are Paying LESS THAN $24 For New Michael Kors Purses
Delilah K
Delilah K faithful swear it's true that the accessories sold through this jeweler instills confidence that makes them shine brighter than Times Square. As affordable as this outlet is, customers can purchase bracelets and bridal bands for their loved ones without having to play their guitar in a plain white tee for extra cash to pay the bills.
Shop exclusive designer fashion & bridal jewelry and enjoy FREE Shipping on all orders over $75 at DelilahK.com!
The winter holiday rush is right around the corner, so take advantage of all this week's new programs and their incredible sales events via FlexOffers.com now!