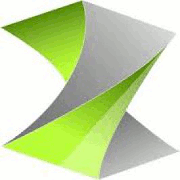 Your website is destined for greatness, but there are far more efficient means of converting clicks than relying on the same handful of advertisers to attract your audience members. If your current promotional lineup could use a refresh, consider these new affiliate programs available this week from FlexOffers.com!
---
An internationally recognized leader in the life insurance industry, MetLife is as big a brand-name provider as one could hope to have splashed across their landing page. They offer a myriad of policies for covering life, home, auto, and other important aspects of your readers' lives.
Simplified Issue Term Insurance. Get Coverage Starting at $3.50/Month.* – MetLife
Yelp
"What do you want to eat?" is a question likely asked everyday by people of all walks of life who visit your site. This affiliate program can help those hungry folks find deals on the best-rated eateries in their area.
Get up to 90% off at the best local business in your area with Yelp Deals
Nordstrom Rack
Achieving a designer look shouldn't be limited to those who spend an exorbitant amount of money on the latest fashion lines released. Nordstrom Rack makes available the same trendy runway labels found at their namesake parent store, but for 30%-70% off their original price.
Nordstrom Rack has the most current trends and the brands you love for 30-70% off original prices each and every day.
Woombie
Hundreds of thousands of families have already experienced the comfort that comes from a Woombie swaddle, and your web traffic can be among them when you begin promoting this affiliate program. These breathable wraps mimic the feeling of a warm touch, allowing babies to slowly drift away to a peaceful sleep with less of a fuss.
Get an Organic Old Fashioned AirWrap Blanket for Your Child Today!
Take a look at the performance of the links you're marketing, and contemplate complementing them with these and other hot new programs out this week at FlexOffers.com!