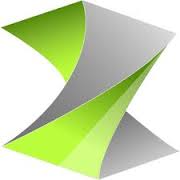 Black Friday is officially upon us, publishers! We hope you had an enjoyable meal with your loved ones last evening, and saved room for leftovers… and the new affiliate programs available this week from FlexOffers.com!
---
Crayola


Known around the world for their colorful creation tools, Crayola has been a household name in arts and crafts for generations. Aside from their famous crayons and coloring supplies, they also stock learning toys sure to capture the imagination of anyone who interacts with them.
This Holiday, Get Creative! Shop Crayola.com for 20% off $30!
Lonely Planet


Whether venturing across the country or the planet, your readers will be glad they picked up a guide from the Lonely Planet affiliate program. Available as tangible books and eBooks, these informative texts can provide invaluable insight into the customs and wonders of places you've only ever dreamt about before.
Pay £14.99 instead of £79.99 for the City Box Set Limited Edition
Timex


A pioneer in fashionable timepieces for everyday wear, Timex watches are as reliable as they are affordable. Men and women will love the variety of sport watches available, capable of taking practically anything their wearer can endure.
Diamond Delight


One of the finest outlets for diamond jewelry on the web, Diamond Delight is capable of becoming everyone's best friend. Rings, necklaces, and other items capable of commemorating a memorable moment can all be acquired through this storefront.
Cross diamond Pendants and Necklaces
There are plenty of new marketing opportunities available on the FlexOffers platform each week, but the only way you'll benefit from them is by adding their links to your landing page. Change things up a bit and try one of these new advertisers today!