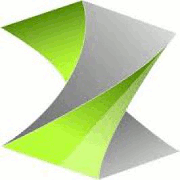 Invigoration from head to toe is one of the delights FlexOffers.com brings your web traffic. Get as refreshed as your landing page with some bold new marketing material to charge up sales.
Take advantage of these recognizable retailers that have recently been brought on board at FlexOffers.com!
---
Ralph Lauren
Everything's in a name, and Ralph Lauren is one of those that is undoubtedly identifiable. Whether you're looking for quality products for yourself or to redecorate your home, the Ralph Lauren affiliate program offers chic apparel, accessories, gifts, and more.
Shop Ralph Lauren's New Arrivals for Women!
Lady Footlocker
It's motivating to look good while breaking a sweat at the gym. With the Lady Footlocker affiliate program, you will be able to promote comfort with beauty so your audience members can get in the best shape of their life. For any fitness activity, active women can get great deals on apparel and footwear built to last.
The New Nike Free 5.0 – Run the Way You Were Meant To. Available at Ladyfootlocker.com!
Exude class, wonder, and beauty with a luxurious complement to any wardrobe with unique, top-quality pearl jewelry from the finest brands. If your audience needs stunning accessories for a one-of-a-kind evening, or just to show off a little something extra wonderful, then the Pearls.com affiliate program can raise your sales.
Pearls.com: Quality, Brand-Name Fine Pearl Jewelry at Great Prices
New Year, New You
It's about time to let that beauty shine, so let's spice up the ordinary with a full-on makeover. Going beyond attractive transformations, the New Year, New You affiliate program provides your audience with opportunities to get cash and prizes for completing online surveys.
Win a $50,000 Ultimate Makeover! Take a survey for your chance to win
Celebrating Good Times
Step out better than you came by giving your audience more to get excited about. Check out these new affiliate programs and others available at FlexOffers.com!