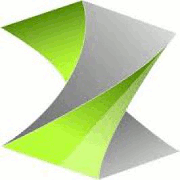 For any relationship to last, it needs a balance of give and take from everyone involved. Give your readers some ideas to help cherish their old friendships and foster new ones with these programs that are now a part of the FlexOffers.com platform.
Promote these outstanding advertisers added on FlexOffers.com!
---
AT&T
By promoting the AT&T affiliate program your web visitors can have a dependable service that is crucial to stay in touch with friends and family. Aside from being a well-established company, AT&T provides some of the most reliable 4G LTE service in the nation.
AT&T Home Phone & Internet Service under $39/month for 12 months – Offer
Box OfficeTicket Sales
Are your audience members having trouble deciding where to go out on a date?  Through the Box OfficeTicket Sales affiliate program, they will find rad deals on concerts and events. For an alternate group activity, your viewers can also find tickets for sports games, theater shows, and Cirque du Soleil performances at boxofficeticketsales.com.
Find the best deals on concert tickets here!
Good manners are undoubtedly an admirable trait to maintain friendships and relationships at any age. Let your readers teach their kids how much being polite pays off through the Amy Adele affiliate program. Whether sending out wedding invitations or thank you notes with charming designs, your audience can find something special for any occasion at amyadele.com.
Shop Stationery for Kids at AmyAdele.com (2nd set)
Cell phones have become much more than an option for connecting with others; they're an essential accessory that millions of people use on a daily basis. Your site visitors can make theirs stand out by promoting the Story Leather affiliate program, which sells custom-made leather accessories for cell phones including cases and covers with pockets.
Let's Get Together
Give your users the chance to live out the good old days with loved ones and make new memories with these newly added affiliate programs on your landing page today!