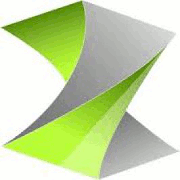 In order to live long and prosper, one must learn to face adversity head on and appreciate the good times when they come. This week, FlexOffers.com brings you a few new advertisers that can help you lead a more fulfilling existence.
Make the most of the space on your website with some of the newest advertisers available this week from FlexOffers.com!
---
Wouldn't it be nice if fabulous discounts from Amazon not only lasted longer, but applied to more items as well? With the Amazon Local affiliate program, your audience members will receive the joy of daily deals conveniently in their inbox. Whether they want to grab a drink with friends, get a soothing massage after work, or have a skydiving adventure, your readers are sure to find coupons through this outlet that can save them cash around town.
Save up to 75% off on deals in your city
Reward your site readers with the ability to book a fun-filled family vacation to LEGOLAND® through the LEGOLAND Holidays affiliate program! Kids can have a blast and get creatively inspired experiencing all the rides and attractions the parks have to offer, while adults will enjoy unwinding at affordable luxury hotels. Families on a budget will benefit from the many packages offered through this affiliate program, particularly those that feature extra passes to extend their stay. 
2nd Day Free On All LEGOLAND Holidays! Book Now
One of the best gifts anyone can receive is the blessing of good health. Promoting the myvitamins.com affiliate program on your page lets your viewers take care of their loved ones with some of the most fitting vitamins and mineral food supplements available for their bodily needs. Those who wish to get some invaluable advice from nutritional specialists have the ability to contact them directly via myvitamins.com.
a fresh approach to vitamins Offering premium ingredient, at affordable prices, delivered straight to your door
The Proenza Schouler affiliate program offers your page viewers a chance to enhance their appearance by showing off their inner elegance through an award-winning womenswear brand by designers Jack McCollough and Lazaro Hernandez. To accentuate an edgy wardrobe, they also sell strikingly chic lunch bags that could be mistaken for luxurious clutch bags, rocker style shoes, and other accessories.
Shop High Fashion Ready-to-Wear Clothing at proenzaschouler.com!
If you want to send your webpage into warp drive, it's only logical to promote new deals like these and others from FlexOffers.com!