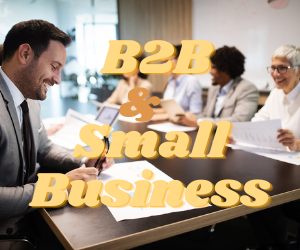 Many entrepreneurs can agree that starting a business can be as challenging as maintaining it. Luckily, the FlexOffers Affiliate Marketing team has gathered some of the latest deals in office supplies and other online services to help new and experienced small business owners succeed and grow.  
Earn more this summer by promoting these top business-to-business and small business deals on your landing page – now available on the FlexOffers network! 
If the business owners among your customers are looking to learn new career skills, then they needn't look any further than Udacity. Udacity is on a mission to train the world's workforce in the careers of the future. From Data Engineer to Product Manager, Udacity offers complete programs in various industries, taught by industry leaders through a powerful and flexible digital educational platform.
Udacity Homepage - Level up your Career
Data analysis is a powerful tool that can help small businesses improve their performance and increase their sales. To help business owners, DataCamp teaches companies and individuals the skills they need to obtain meaningful insights from data and make better use of it.  
DataCamp helps users make better use of data. Our learners build data fluency while learning from the world's top data experts.
Intuit QuickBooks Online is one of the nation's top accounting software companies for small businesses. When small business owners use Intuit QuickBooks to manage their finances, they can track their income and expenses, organize receipts, manage cash flow, and complete other tasks effortlessly while getting valuable insights about their business. Currently at quickbooks.intuit.com, customers can save up to 50% off their purchase when they join QuickBooks Online. 
Save up to 50% on QuickBooks Online! Keep the Accounting and Book Keeping for your Small Business up to date!
Intuit QuickBooks Payroll
Intuit QuickBooks Payroll offers companies payroll services that go beyond a paycheck. Through a user-friendly platform, QuickBooks Payroll makes it easy for everyone to manage their small business payroll tasks. Its innovative features allow customers to create paychecks, provide next-day direct deposit, and prepare other tax related forms while managing all their finances in one place.  
Customers save an average of $600 annually by paying their employees with QuickBooks Payroll - Save 50% OFF for 3 months
Sprout Social is an all-in-one social management platform that empowers business owners to improve their social media strategy and reach new audiences. For all entrepreneurs looking to grow their business through the power of social media, Sprout Social offers three different plans tailored to their business' needs.  
Sprout Social: Standard Package Only $99/Month
Whether shopping for office supplies or reliable tech devices, Staples offers immediate solutions to keep everyone at the office productive, connected, and inspired. From business essentials and technology to furniture and printing products, Staples' extensive product catalog allows customers to discover new products designed for today's workforce. Now at staples.com, customers can get 20% back in rewards on all ink and toner purchases.  
20% back in rewards on all ink and toner. No minimum purchase required.
Cleaning and reorganizing one's workspace can be simple with Quill. Quill is a premier business-to-business office products supplier in the U.S dedicated to providing high-quality cleaning and office products at accessible price points. For a limited time, Quill customers can get a free Moxie Stylish Readers set with their order of $125 or more when using the coupon code QY2GFT69 at checkout. 
FREE Moxie Stylish Readers Set when you spend $125 with code QY2GFT69 (excludes HP & Samsung) at Quill.com + FREE Shipping