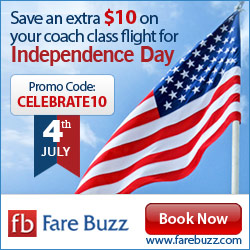 With Independence Day a little over a week away, your audience members are running out of time to put together the unforgettable party that their friends and family will be talking about for the rest of the summer. Here at FlexOffers.com, we've curated some of the biggest discounts available to promote on the web for Fourth of July celebrations; take a look!
---
Verizon Wireless


A party isn't a party without a venue full of people having fun. The Verizon Wireless affiliate program sells smartphones that connect to America's largest 4G LTE network, giving users the ability to call their prospective guests without having to worry about dropped calls.
No Annual Contract Smartphone Plans from Verizon Wireless! No Annual Contract and No Credit Check.
Fare Buzz


Those living in the Midwest are missing out on the majesty of a Fourth of July weekend at the shore, with fireworks shooting into the air right after sunset. Whether traveling to the beach or back home to spend time with loved ones, Fare Buzz.com is the place to go to book inexpensive flights.
Save an extra $10 on your coach class flight for Independence Day. Use Coupon Code CELEBRATE10.
Kmart


A source for affordable goods all year round, the Kmart affiliate program is a prime option for festive Fourth of July décor. Everything from swimsuits and pool toys to hot dogs and disposable paper plates can be also be obtained through this storefront.
More Wow Sale! Everything you need to celebrate the Fourth of July with Online Only Savings of 5-15% off Hot Summer Items!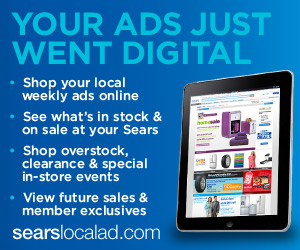 Sears


Even if the shore is hundreds of miles away, the Sears.com affiliate program sells great ways of having fun over the long weekend. They stock swimming pools at under $200 and grills for less than half that price, making wild outdoor parties a possibility for even the strictest of budgets.
In-Store & Online – 20% off reg priced & sale clothing, accessories, lingerie, sleepwear and fine jewelry when you spend $50 with code FIREWORK. Plus 5% off when you use your Sears Card. 6/26-7/5/15
Sierra Trading Post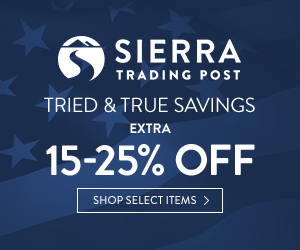 If your site visitors would rather go paddleboarding or camping for the Fourth of July, the Sierra Trading Post sells the equipment and apparel they need for their adventure. This retailer also sells pet cages and beds, which are necessary for comforting some pups as soon as the fireworks start going off.
Tried and True Savings: Take up to an Extra 15-25% off select items! Valid through June 29, 2015.
Eastern Mountain Sports



Known for their outdoor gear and athletic equipment, EMS.com is the place to go to make the wilderness an even more relaxing environment. They're currently boasting deals on hammocks and comfortable camping furniture that is easy to transport to and from the party spot next weekend.
Get 20% Off Hammocks at Eastern Mountain Sports' 4th of July Sale! Shop the Sale Now and Save!



Pacific Sunwear of California, Inc



Once a prominent clothier for followers of skate culture, Pacific Sunwear of California, Inc now appeals to a broader audience in love with Californian aesthetics. Teens and young adults looking for a place to pick up new board shorts and casual clothing inspired by classic Americana should definitely shop here.
PacSun's 4th of July Sale features Buy One Get One Free Tops, Shorts, and Swim! Valid 6/25-7/7.
Saks Fifth Avenue OFF 5th



Shopping for designer apparel starts at SaksOff5th.com, which boasts some of the best values online for upscale outfits to wear during formal Fourth of July celebrations. This is where one goes for shoes, handbags, jewelry, and other accessories for assembling stylish summer-themed outfits.
4th of July Sale! We've Taken Up to an Extra 40% OFF Everything. SHOP NOW! Offer valid online and in stores now through 7/6/15.
Bloomingdale's


While obviously loaded with fashions that look as if they're fresh off the runway, did you also know that Bloomingdale's sells home décor that will undoubtedly impress guests at an Independence Day soiree? Elegant serving trays and crystal bowls ready to be filled with artisan hors d'oeuvres are but a few clicks away.
Save 20-65% on select items at Bloomingdales.com during our 4th of July Sale! Offer valid June 26-July 5, 2015.

Canon


After all of the time and effort that went into inviting guests, buying party favors, and dressing up for an incredible Fourth of July party, you better believe that your web traffic will want to take lots and lots of pictures. At Canon.com, shoppers can purchase state-of-the-art cameras that can help turn even the most mundane scenes into memories that will be cherished for a lifetime.
Save 20-65% on select items at Bloomingdales.com during our 4th of July Sale! Offer valid June 26-July 5, 2015.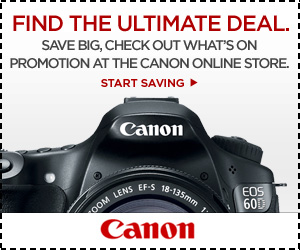 Help your readers get their Fourth of July party started with these deals from FlexOffers.com today!